Add BlahFace Link to Phone Home Screen
Just like an App, add a BlahFace icon to your phone's Home Screen for quick access to our site:
Device:  iPhone | Browser:  Safari
Launch Safari on your iOS device.
Go to BlahFace.com.
Tap the SHARE icon.
Select ADD TO HOME SCREEN.
Name the App and tap ADD to create a Home Screen shortcut.  It's that simple!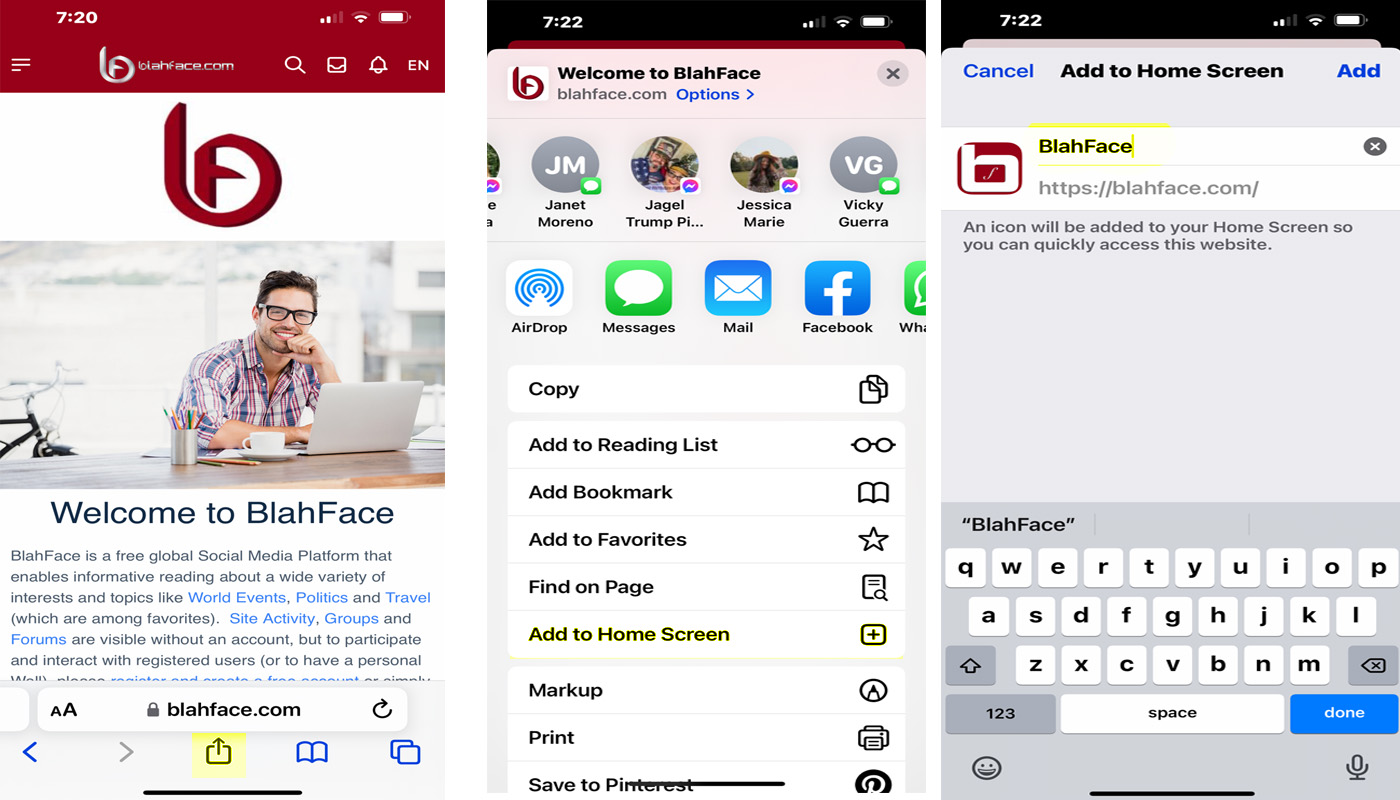 Below are handy video links other browsers and also for Android users.
Does BlahFace have an App?  No, at this time we have opted not to have an Apple or Android App since the privacy of our users and viewers is a priority for our social media platform.
However, it's simple to create a website shortcut of the BlahFace icon on your cell phone Home Screen to view BlahFace just like an App (as this page demonstrates).