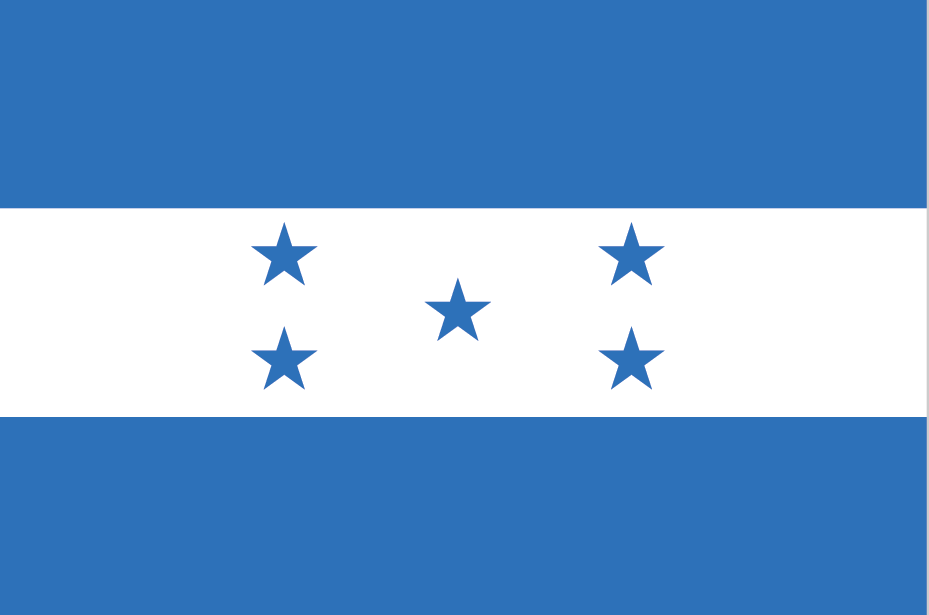 Explore sustainability efforts in Honduras.  The United States Environmental Protection Agency ("EPA") said it well when they state:
"Sustainability is based on a simple principle: Everything that we need for our survival and well-being depends, either directly or indirectly, on our natural environment. To pursue sustainability is to create and maintain the conditions under which humans and nature can exist in productive harmony to support present and future generations."
Honduras, located in Central America, is known for its stunning natural beauty, including rainforests, mountains, and Caribbean coastlines. The country has a rich history with ancient Mayan ruins and colonial heritage. Honduras faces challenges such as poverty, crime, and political instability. Agriculture, including coffee, bananas, and palm oil, is a key sector of the economy. The country also has a growing tourism industry, attracting visitors with its pristine beaches, diverse wildlife, and vibrant culture. Efforts are being made to promote sustainable development, improve security, and enhance education and healthcare systems. Sustainability efforts in Honduras will enhance the country's future.
Toggle each button below to "open" and "close" the presented data.
Poverty: Honduras, like many other countries, faces significant challenges in combating poverty. The government, in collaboration with international organizations, has initiated several programs aimed at poverty reduction. One of the key initiatives is the "Bono 10,000" program, which provides cash transfers to vulnerable households, helping them meet their basic needs. Additionally, microfinance institutions have been established to promote entrepreneurship and financial inclusion, contributing to poverty alleviation.
Hunger: Honduras has made progress in addressing hunger through programs like the National School Feeding Program, which provides nutritious meals to schoolchildren, encouraging attendance and improving their health. Moreover, organizations like the World Food Program have been active in providing food assistance to vulnerable communities during emergencies and promoting sustainable agriculture practices to enhance food security.
Healthcare: Honduras has been working on improving healthcare access and quality, especially in rural areas. Investments have been made in healthcare infrastructure, and the government has implemented health insurance programs to expand coverage. Mobile health clinics have also been deployed to reach remote communities, improving access to healthcare services. The goal is to reduce maternal and child mortality rates and enhance overall public health.
Education: Efforts to improve education in Honduras have been evident through initiatives such as the "Bilingual Schools Project," which aims to enhance English language proficiency among students to increase their competitiveness in the global job market. The government has also focused on building more schools and providing scholarships to students from low-income backgrounds, with a commitment to achieving universal access to quality education.
Gender Equality: Promoting gender equality is a priority in Honduras. The country has enacted laws and policies to protect women's rights and prevent gender-based violence. Women's participation in politics and the workforce is actively encouraged, and programs providing training and support for female entrepreneurs have been implemented to reduce gender disparities.
Clean Water and Sanitation: Efforts to improve access to clean water and sanitation facilities have been undertaken through public-private partnerships. Clean water supply systems have been expanded, and sanitation facilities have been upgraded in both urban and rural areas. These initiatives aim to address the significant water quality and sanitation challenges faced by many Honduran communities.
Affordable Clean Energy: Honduras has made remarkable progress in the renewable energy sector. The country has invested in wind, solar, and hydropower projects, with approximately 50% of its electricity generated from renewable sources. These initiatives not only promote sustainability but also reduce energy costs for consumers.
Economic Growth: Honduras has been focusing on economic diversification and investment promotion to stimulate sustainable economic growth. Special economic zones have been established to attract foreign investment, and efforts have been made to improve the business environment and infrastructure to support economic development.
Industry Innovation: Honduras is gradually moving towards industry innovation by fostering entrepreneurship and technology adoption. Supportive policies for startups and small businesses are being implemented, and the government encourages research and development activities to promote innovation in various sectors.
Reduced Inequalities: To reduce inequalities, Honduras has implemented social safety net programs and targeted interventions in marginalized areas. Efforts include land reform initiatives and measures to reduce income disparities, ensuring that the benefits of economic growth are shared more equitably among the population.
Sustainable Cities: Honduras is working towards creating sustainable cities by investing in public transportation, green infrastructure, and urban planning. This includes initiatives to reduce air pollution, improve waste management, and create livable urban spaces that promote well-being and sustainability.
Responsible Consumption: Efforts to promote responsible consumption include raising awareness about sustainable consumer behavior, promoting eco-friendly products, and reducing waste. Programs are also in place to encourage recycling and responsible waste disposal, ensuring that the environmental impact of consumption is minimized.
Climate Action: Honduras is highly vulnerable to climate change impacts. As a response, the country has formulated national strategies to combat climate change, focusing on mitigation and adaptation measures. Reforestation projects, protection of natural habitats, and initiatives to promote sustainable agriculture are some of the steps taken towards this goal.
Life Below Water: Protection of marine resources is a priority in Honduras. The country has established marine protected areas to conserve biodiversity and promote sustainable fishing practices. Awareness campaigns are conducted to prevent overfishing and to educate communities about the importance of marine conservation.
Life on Land: Honduras is rich in biodiversity, and efforts are underway to protect and restore terrestrial ecosystems. National parks, wildlife sanctuaries, and forest reserves have been established to conserve native species and habitats. Anti-poaching measures, reforestation projects, and initiatives to combat deforestation are also part of this effort.
Peace and Justice: Strengthening institutions and promoting peace and justice are essential for Honduras's progress. The country has taken steps to address corruption, improve governance, and ensure that justice is accessible to all. Community policing initiatives and efforts to reform the judiciary system contribute to this goal.
Partnership for the Goals: Honduras collaborates actively with international bodies, neighboring countries, and NGOs to achieve the SDGs.
Unless other sources are listed, original content is provided by ChatGPT.  ChatGPT may produce inaccurate information about people, places, or facts.