We are an exciting groundbreaking social media platform that lets you explore uncensored worldwide news and trending topics, connecting you with diverse perspectives from around the globe. 
Learn About Us.
Tentative deal reached to end the Hollywood writers strike; no deal yet for actors
Parents, students of Elk Grove Unified debate parental rights, book bans at meeting
El Paso mayor says city reaching breaking point as more migrants arrive
Amazon to invest up to $4 billion into OpenAI rival Anthropic (The Verge)
Artificial Intelligence is rapidly changing the world of medical imaging (forbes.com)
How to create seamless patterns with Midjourney 5 (geeky-gadgets.com)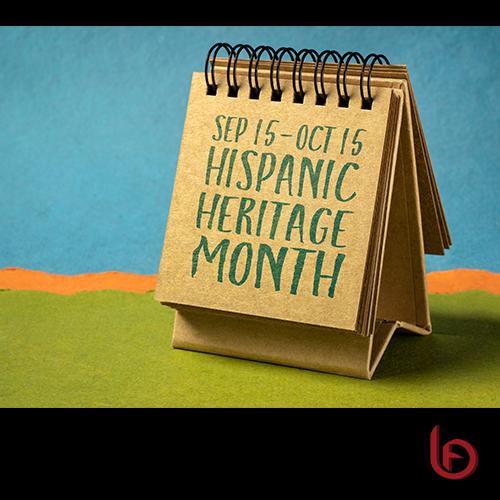 Hispanic Heritage Month is an annual celebration that runs from September 15th to October 15th in the United States. This month-long observance serves as a tribute to the rich cultural tapestry woven by Hispanic and Latino Americans. It commemorates the significant contributions and influences they have had on American society.
The celebration begins on September 15th, the anniversary of independence for several Latin American countries, including Costa Rica, El Salvador, Guatemala, Honduras, and Nicaragua, followed by Mexico's independence day on September 16th and Chile's on September 18th.

The date is almost here!  BlahFace and Broward County invite you to join us for the 8th Annual Florida International Trade and Cultural Expo (FITCE), October 4-5, 2023.   FITCE is designed to enhance the position of Greater Fort Lauderdale /Broward County, Florida as a center of international trade and cultural exchange.  Register, it's free!
Braun razors under fire after ad featuring trans man with surgery scars resurfaces: 'Bud Light treatment' (Fox News)
How the COVID Booster Vaccine Rollout Went Will Not Shock You (townhall.com)
How the 'parental rights' movement gave rise to the 1 Million March 4 Children (theconversation.com)
Meet the Presidential candidates for Election 2024 at the link below.
2024 Presidential Candidates
We invite you to review BlahFace on Google's Review Page.  We value our members and viewers, so all comments and suggestions are appreciated and welcomed (click here to submit a short form).
#blahface #socialmediaplatforms #elections2024 #presidentialelections2024  #bidensocialmediaplatform  #trumpsocialmediaplatform #growingsocialmediaplatform #mostpopularsocialmediaplatforms2023 #listofsocialmediaplatforms #Trumpindictment #onlinecommunity #robertfkenney #vivekramaswamy #2024presidentialcandidates #newsocialmediaplatform