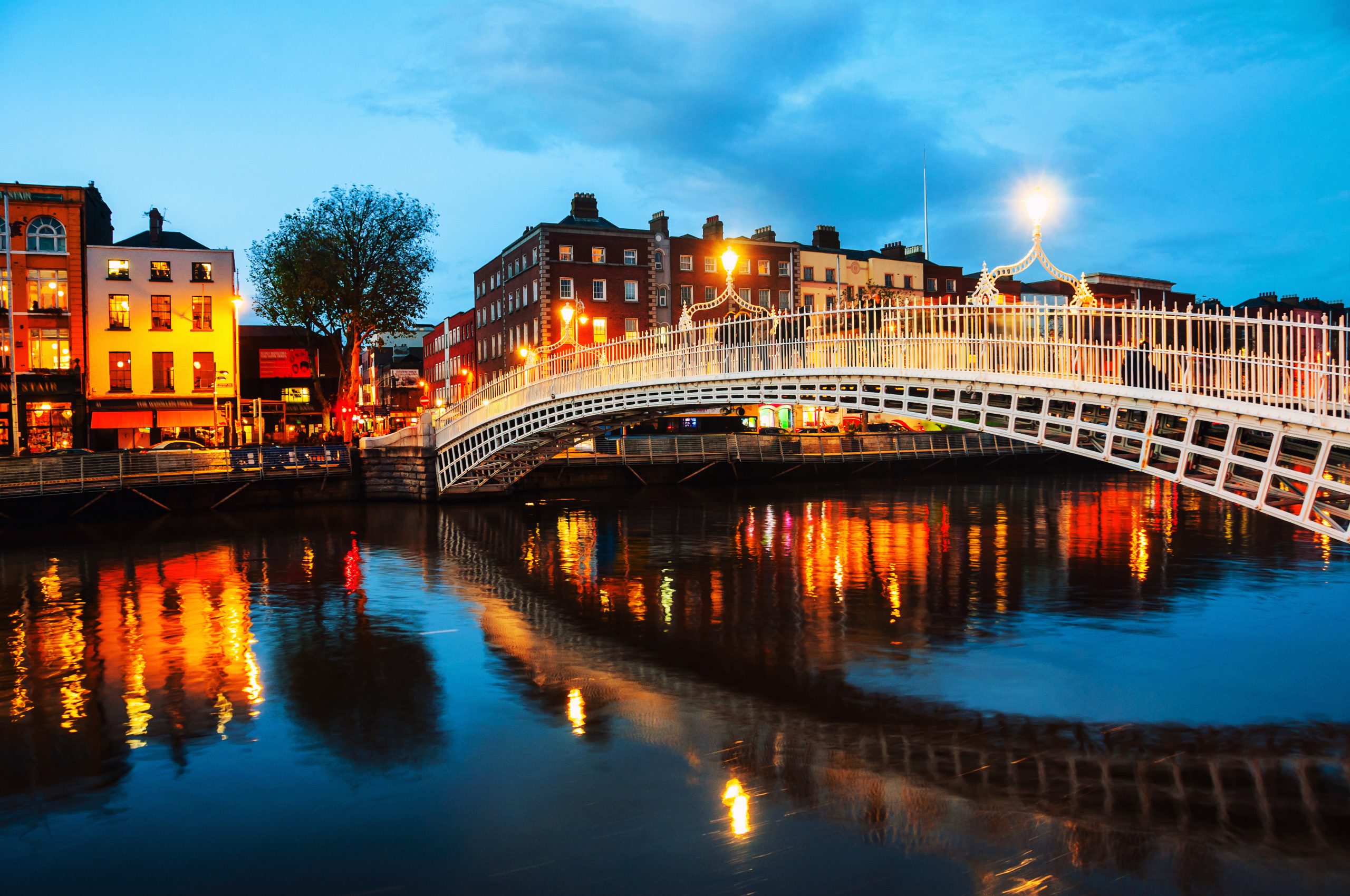 Ireland's capital should be the first stop on every traveler's list. Cobblestone streets abound, adding to the city's charm, but most visitors revel in Dublin's vast and storied history. Its museums are top notch. The Kilmainham Gaol, for instance, offers a unique and intimate look at the country's struggle for independence. Ireland's largest metropolis, Dublin is also its most diverse. This culminates in a phenomenal variety of culinary offerings and a vast and interesting music scene. 
Northern Ireland's most famous gem, Belfast was once a place best avoided. Violent clashes between Catholics and Protestants marred the city's image and created segregated areas of town. It's impossible to ignore the city's remarkable redevelopment, which began wholeheartedly after the Good Friday Agreement (circa 1998). Areas such as the Cathedral Quarter and Victoria Square have been rejuvenated. The River Lagan has been cleaned up and its banks improved and revitalized. The city's Titanic Quarter, which is dedicated to preserving the memory of the doomed ship (which was built in a local shipyard) features one of the most popular tourist attractions in Belfast—the Titanic Belfast museum. You'll also find plenty of restaurants to write home about, as well as an opera house, zoo, and botanic gardens.
Galway is teeming with life. Around every corner of this eclectic city lies music, art, or colorful buildings to immediately brighten your spirit. The city's bohemian vibe is unmistakable, and it lies in stark contrast to Galway's iconic elements such as the historic medieval town walls and striking stone bridges that cross the River Corrib. You never know when you'll bump into a dancing couple or a street performer balancing on a ladder while juggling axes. When it comes to food, Galway is an up-and-coming gastronomical superstar. Surrounded by fertile fields and a vast ocean, chefs have the freshest food at their fingertips, and they use it to create delectable dishes so tasty you'll want to lick your plate clean. Other top Galway tourist attractions include the Galway Market, St. Nicholas' Church, and Galway Cathedral.
When your feet are tired of grooving and your belly is ready to burst, rest your head at one of these best hotels in Galway.
Deemed Ireland's first "Irish City of Culture," Limerick is a city with grit, and a lot of new found glitz. You'll find an updated waterfront and the bustling Newtown Pery Quarter, which boasts shops and restaurants able to compete with those in any booming metropolis.
Considering this island city (which sits between the rivers Shannon and Abbey) spent much of its 1,100-year past under siege, the revamp is particularly impressive. Grand Georgian buildings line streets peppered with eclectic art galleries and museums.
The best view of Kilkenny can be had from the 20-meter Round Tower. From here, you'll catch a bird's-eye glimpse of the limestone-infused town's winding alleyways and maze of streets. Back down on land, you'll find plenty of things to occupy your time between meals. When it's time to get your nosh on, the wide array of fine restaurants and cute cafés will please any palate. Cars aren't necessary when exploring this quaint city. Running alongside the River Nore are charming Georgian buildings and the nearby Kilkenny Castle, all of which are worthy of a visit.
There aren't many places that boast a museum dedicated to butter. Nor are there a lot of cities that welcome you as warmly as Cork. The second largest city in the Republic of Ireland (Dublin is the first), Cork is arguably one of the most cosmopolitan. As a result, you'll find all types of gastronomic delights, as well as diverse art galleries, interesting shops, and unique museums (remember the Cork Butter Museum mentioned earlier).
A revitalized waterfront, rejuvenated streets, and an influx of quirky eateries lend both charm and elegance to this once downtrodden metropolis.
Information credits for this page: Google, Wikipedia and Microsoft Bing. BlahFace does not vouch for the accuracy of the information presented.
Photographs may not be used without written permission.
Disclaimer: We may receive a commission for any products/services mentioned on this website.
Please support our Sponsors as it allows us to pay for the website and costs nothing to you.