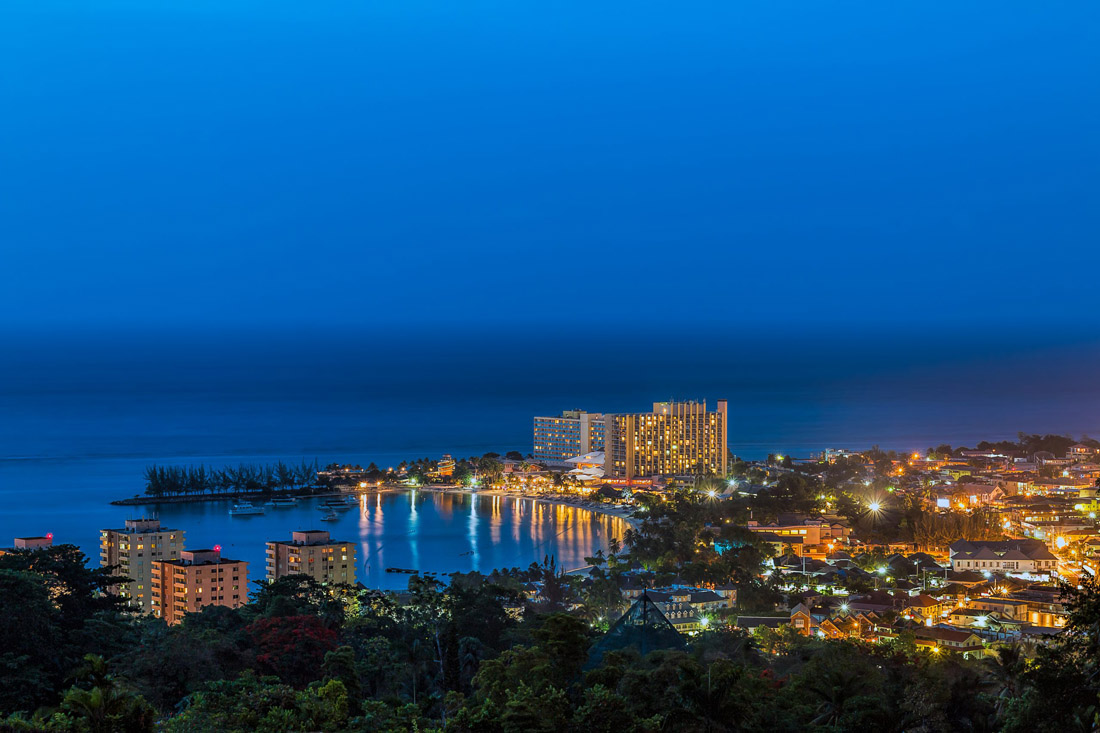 The capital city of Kingston is by far the largest city in Jamaica, with a population of 1,041,084. Kingston is a port city that is located in the Parish of Saint Andrew and the Parish of Kingston in Surrey County. Kingston was founded in 1692 for refugees from an earthquake that destroyed the city of Port Royal. In 1872 Kingston was made the capital of the Colony of Jamaica and remained the capital after Jamaica was granted independence in 1962. Today the city is home to most of the functions of government in Jamaica and is the center of the country. Kingston is home a number of urban parks most notably Emancipation Park, founded in 2002 and the Royal Botanical Gardens at Hope, founded in 1873
The city of Portmore is the second large city in Jamaica having a population of 685,000 people. It is a coastal city that is located in the Parish of Saint Catherine in Middlesex Country. Portmore was built on reclaimed swamp-land across from Kingston in the 1960s in order to ease the overpopulation in Kingston. The city was at first a few thousand prototype housing units but soon expanded out to become a suburban city to Kingston. A lot of Portmore's population travels into Kingston every day to go to work and school by using the Portmore toll road that connects the city to nearby Kingston.
The city of Spanish Town is the third-largest and one of the popular cities in Jamaica with a population of 162,359 people. It is an inland city that is located in the Parish of Saint Catherine in Middlesex Country. The town of Villa de la Vega was founded in 1534 as the capital of the Colony of Santiago (1509-1655) by the Spanish. In 1655 the English took the Colony of Santiago from the Spanish and renamed the area the Colony of Jamaica (1655-1962). Spanish Town served as the capital of the English Colony of Jamaica from 1692 until 1872. Some of the notable sites in Spanish Town are an early cast-iron bridge that was built in 1801 and St. Peter's Church which is one of the oldest on the island, having been built back in 1671. The city is also home to other 18th century churches, as well as a prison and historic alms-house. It is also one of the big cities in Jamaica.
Located on the northeastern coast of Jamaica in an agricultural community, Port Antonio is about 50 miles from Kingston. This is one of the best cities in Jamaica to visit and the large port city that is famous for producing bananas. Before your visit, watch the movie, Cocktail, with Tom Cruise because some scenes were filmed here. Now, this city becomes is a family-friendly destination in Jamaica and also becomes a great place to stay with kids. Although it used to be a quiet fishing village, it has gained fame from the Hollywood elite since celebrities and socialites have favored Port Antonio over the years.
Montego Bay is one of the premier vacation destinations and major cities in Jamaica and for good reason. This beautiful city is located along the northwestern coast of the island. It has lots of all-inclusive resorts that offer amazing views. It's also considered in major cruise port that has a lively nightlife scene. Mountains, beaches, shopping, nightclubs, golf courses – you can find it all in Montego Bay. But if you're more interested in history, make sure to visit the Greenwood Guest House, which is a plantation home, and nearby port town of Falmouth.
This is an area of Jamaica that's known for its laid-back vibe and anything-goes attitude and of the top cities to visit in Jamaica. Come to Negril if you want to get away from it all and escape your daily life for a while. You won't find high-rise hotels and big developments here. You will love to find here quaint bungalows, pubs, live reggae music, and a more intimate vibe. Satisfy your spirit of adventure with some cliff diving, or just relax while watching the epic sunsets along the beach here. This city is undoubtedly one of the best cities to travel to Jamaica. 
Information credits for this page: Google, Wikipedia and Microsoft Bing. BlahFace does not vouch for the accuracy of the information presented.
Photographs may not be used without written permission.
Disclaimer: We may receive a commission for any products/services mentioned on this website.
Please support our Sponsors as it allows us to pay for the website and costs nothing to you.