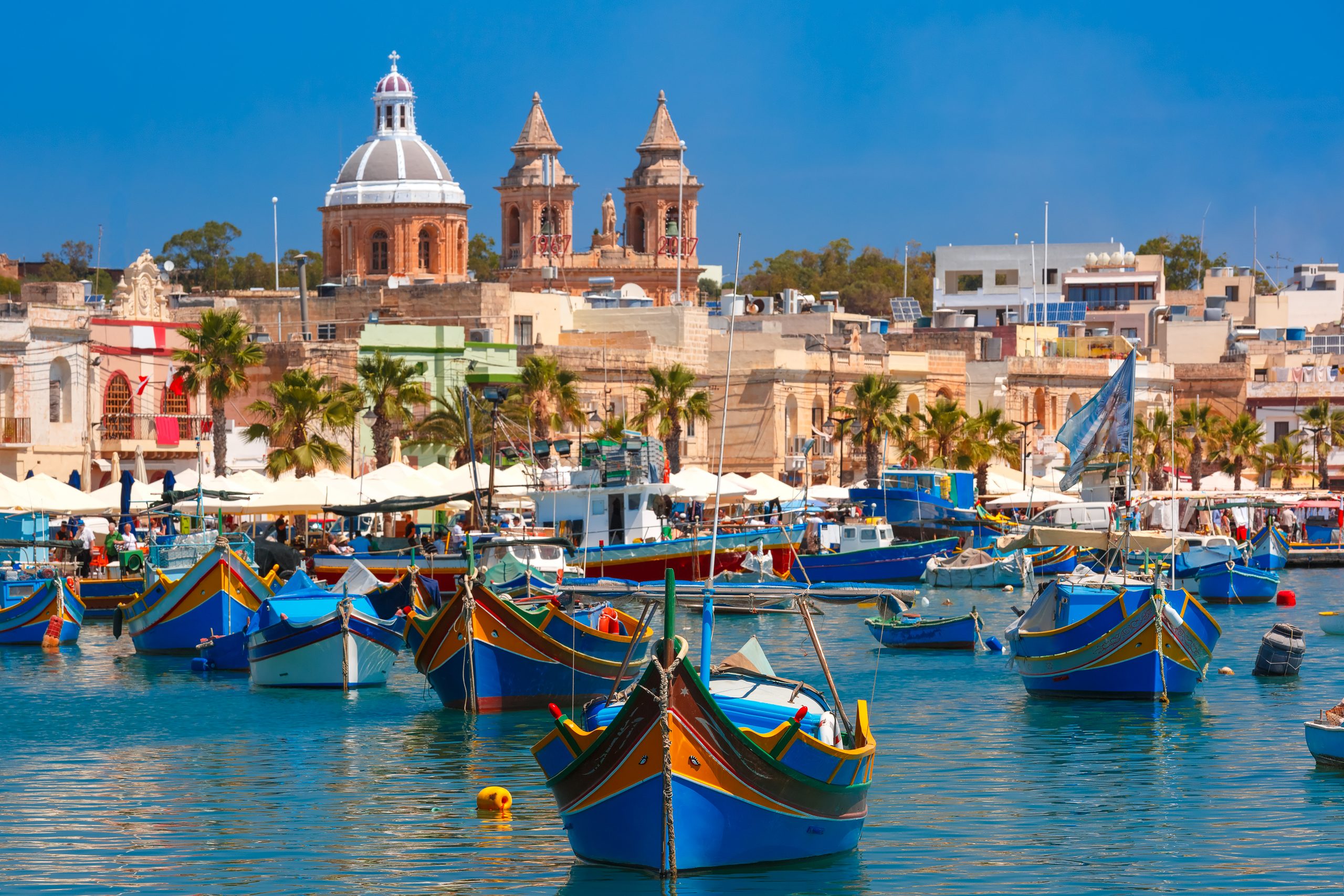 Valletta dates back to the 1500s, one of Malta's points of interest and the island's capital. No trip to the best cities in Malta to visit is complete without a visit to Valletta, as it stands out to be one of the most authentic capital cities of Europe. The city is squeezed into one square kilometer of space. This city to see in Malta is named after its founder, the respected Grand Master of the Order of St. John, Jean Parisot de la Valette. Valletta is packed with sites of historical significance, despite its small size with buildings dating back to the 16th century. The World Heritage website of UNESCO describes it as ''one of the most historic areas in the world". The city is a proud testimony to the Knights of Malta who were granted the Maltese islands by the King of Spain in 1530.
This ancient capital and major cities in Malta, known as the Silent city command the rural skyline. It's a fortified medieval town enclosed in bastions with an extraordinary mix of medieval and baroque architecture. This little town is famous for some of the most beautiful churches and cathedrals, the most important of them being Cathedral of the Conversion of St. Paul. Perched on the hilltop, with its dwindling alleys the town seems to have frozen in time. Walking on the cobblestones of Mdina and inhaling positive vibes the air is filled with, and that also made me wonder, who were the ancient people who once walked on these roads? It was such an experience because the beautiful city in Malta will transport you back in time, or at least makes you feel so.
Popeye Village is the ideal city for a family with children. It is also known as Sweethaven Village. This main city in Malta is situated just off Mellieha Bay, so it's a great place to visit in Malta before and after or whilst spending your time at the beach sides. The Village is the actual set used by Paramount Pictures and Walt Disney Productions to shoot famous comic strips based on the film by E.C Segar. The village has a lot to offer regarding attractions catering to different seasons. Summers are known for Water Trampolines, Boat rides, and Play Pool. Popeyes Village in Malta is not only for kids but also for adults who are kids inside.
Located in the southern part of the island, Marsaxlokk is one of the top cities in Malta where you'll find tons of colorful boats and as well the beautiful Mediterranean sea. You must check out the Sunday fish market, but you have to be early – it is all worth it though so it should be on your list of things to do in Malta. Plus, Marsaxlokk is a beautiful coastal area you'll not regret visiting so might as well do that on a Sunday where you'll see local fishermen with their fresh catch. If you have an apartment, you can even buy the product to cook yourself.
Sprawling to the south of Mdina is the delightful city of Rabat. The old Arabic meaning of Rabat is a suburb which is how the town is situated now, lying just outside of Mdina. The area is a just walkable distance from Mdina with plenty of buildings and homes. This best city to visit in Malta is more known for its medieval churches, monasteries and numerous catacombs which makes the city more attractive and appealing for travelers.
The only just about 9km from Valletta, the capital of Malta, will take you to St. Julian's and Paceville – the popular city in Malta where life happens after 10 pm. Possibly the busiest place on the whole island and as well where most tourist flocks their way in for some fun. St. Julian's at night turns into a wild scene of tourists from around the world either they are there to polish their English or just passing by, just like me. There are tons of different bars and restaurants to go to which are all unique and your needs will surely be satisfied with no problem.
Information credits for this page: Google, Wikipedia and Microsoft Bing. BlahFace does not vouch for the accuracy of the information presented.
Photographs may not be used without written permission.
Disclaimer: We may receive a commission for any products/services mentioned on this website.
Please support our Sponsors as it allows us to pay for the website and costs nothing to you.