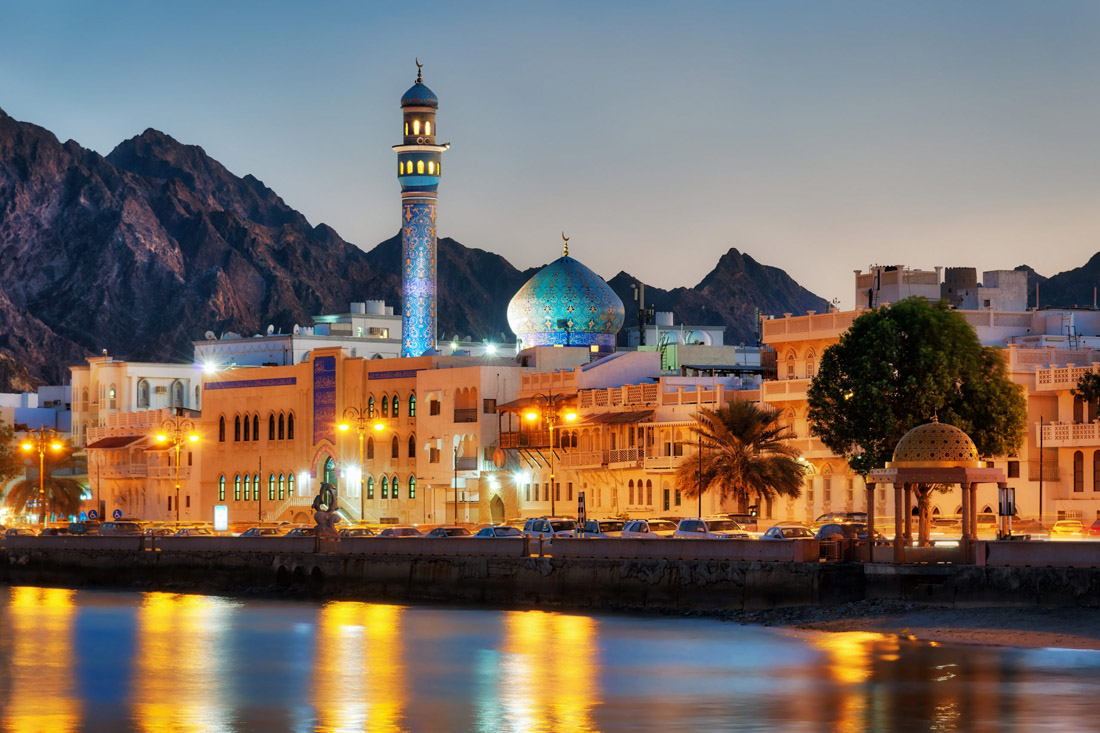 Muscat is the capital of Oman. This biggest city in Oman has served as an integral trading link between the east and the west and still remains a major stop for cruises and trade vessels. With the newer structures having Arabian detailsThe city has maintained its old charm. Not to mention the emerald blue beaches and exciting water sports that attract adventure enthusiasts. A city among the hills and beaches, this one is a must-visit for culture fanatics as well. In fact, it is the largest city and also happens to be the seat of the government.                        
If you're looking to experience a typical like other Oman cities close to Muscat that barely see a tourist, you can't do better than a trip to Seeb. A 20-minute drive northwest of Muscat's international airport, this thriving coastal town has much to offer: there's a watchtower, a lively souq with a colorful textiles market, a gold souq with competitive prices, traditional Omani hat shops, halwa (a traditional Omani sweet made of date syrup and flavored with saffron) for sale, a lively corniche, some of the best squid kebabs in Oman, and an almost endless stretch of sandy beach.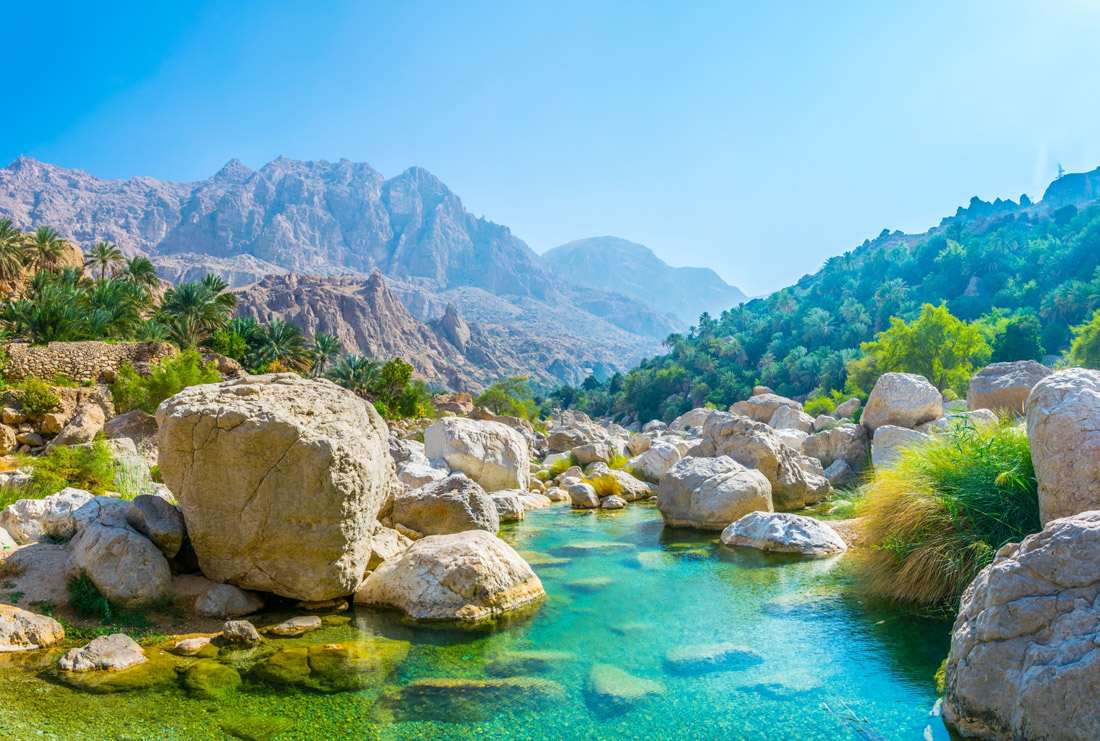 With a population of around 120,000 residents, Sur is the second wealthiest city in Oman. Sur is a city that is best known for the craftsmanship associated with boats or traditional 'Dhows'. It is counted in one of the famous cities in Oman. Shipbuilding, particularly building wooden ships is a trade that is a part of Sur's rich heritage. Sur is the perfect place to sunbathe on the exotic beaches and indulge in some local delicacies. It has a lot of attractions where one can go to experience the rich Omani culture. Sur is the base for many day trip destinations like Ras-Al-Hadd, Wadi Shab, Wahiba Sands and many more.
Rustaq is a city in Oman, located on the western side of the Hajjar Mountains that has maintained its old-world charm. It is a city filled with farms that grows a variety of fruits. This popular city in Oman is known for its palm trees, dates and the highest quality of honey. It became the first capital of Oman and now is full of historically significant structures, each one worth exploring. It is the best place to witness the combination of the old and the new form of architecture. This historic city houses some of the sites listed under the UNESCO Tentative list.
Situated in the Dakhliya region of OmanBahla is a small Oasis settlement. The first-ever city in Oman to be declared as a UNESCO World Heritage site. Although the settlement is constituted of traditional vernacular houses, the fortification wall, a small old market (souq), the Falaj system, and a mosque, Bahla is most popular for its defensive complex, the Bahla fort. It is one of the oldest forts in Oman tracing back to the 13th century. This ancient city in Oman is also popular for its pottery and silver artifacts sold in the old souq. 
Nizwa lies among the highest and most majestic mountains of Oman. This best city to visit in Oman known as "The Pearl of Islam", the conservative yet open nature of Nizwa makes it the second-largest tourist destination in Oman. The ancient city was once the hub for trade, education, religion, and art. Surrounded by date palms and banana plantations, Nizwa is a diverse city with many historical and agricultural attractions. It is full of attractions like the Nizwa Fort, the Souq, Jebel Akhdar and much more.
Information credits for this page: Google, Wikipedia and Microsoft Bing. BlahFace does not vouch for the accuracy of the information presented.
Photographs may not be used without written permission.
Disclaimer: We may receive a commission for any products/services mentioned on this website.
Please support our Sponsors as it allows us to pay for the website and costs nothing to you.