Guadalcanal Island & Honiara
Honiara is the Capital City will probably be your first destination as it is the airport city. Guadalcanal was a site of major political disturbances during the second world war once and hence has a historical past. The major attractions here are the war and peace memorial, the government house and national parliament, and museums. There is also Bonegi Beach, Matanikau Falls and Hirokawa Maru the wreaked ship.
The Rennell & Bellona provinces together make the Rennell Island. It is the second largest raised coral atoll in the world hence you will come across some of the rare endemic species of flora and fauna to see. Most of the island is covered with dense cover of forest hence leaving very less space for habitation. Sunset at the Lake Tagano and diving and snorkeling at Kagaba Bay are some of the activities you can indulge in.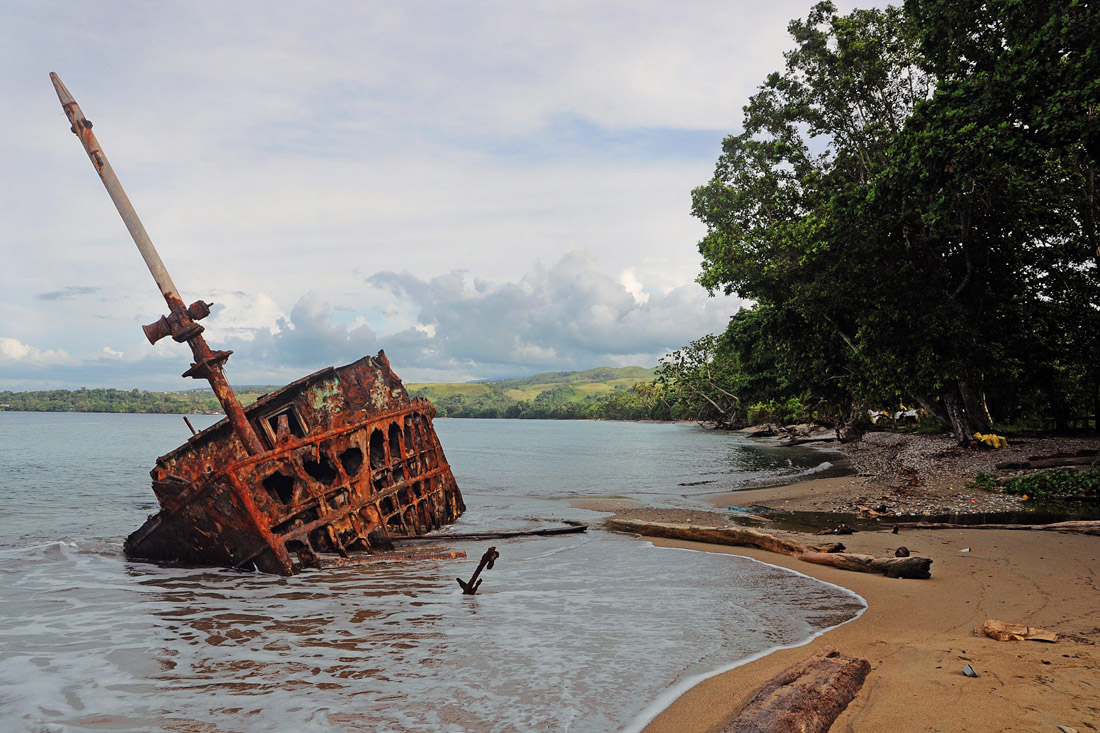 You will get to see untouched pristine beauty in Malaita. Its river systems and tropical forest are still in their natural state. No pollution, No exploitation. There many river systems, springs, high altitude waterfalls, canyons are some of the prominent features of Malaita. You can also visit the reef island off the shore of North Malaita. The Sunsets in Langa Langa Lagoon are spectacular.
Turquoise sea and lush rain forest are frequent views you will come across here. It is an autonomous island in Papua New Guinea but is a part of northern Solomons The Beaches of Loloho and Kangu, Mt balbi, Panguna, Arawa are the places you can visit in Bougainville
Gizo is the third largest town in Solomon Islands. It is relatively more developed than the other towns. The Gizo markets are famous for handmade carvings made from wood and stone, woven bags, baskets & mats. There are 3 World War II aircraft for exhibition. You can also indulge in diving activities.
A perfect cone-shaped volcano that rises to 1770m, Kolombangara looms majestically on the horizon, due east of Ghizo island. It's a two-day hike to the top and back. It rises from a 1km-wide coastal plain through flat-topped ridges and increasingly steep escarpments to the rugged crater rim of Mt Veve.
Information credits for this page: Google, Wikipedia and Microsoft Bing. BlahFace does not vouch for the accuracy of the information presented.
Photographs may not be used without written permission.
Disclaimer: We may receive a commission for any products/services mentioned on this website.
Please support our Sponsors as it allows us to pay for the website and costs nothing to you.