Surrounded by beautiful, ancient forests and impressive mountains, Knysna lies next to a gorgeous lagoon. Its stunning location makes it just one of the highlights of the meandering and scenic Garden Route. Tragically, wildfires severely impacted the area in June 2017, although there are still plenty of nice spots to visit, with the stunning Tsitsikamma National Park being particularly worthwhile. With lots of things to see and do, this artsy laidback city can get quite busy during the high season, due to its beautiful scenery and great range of accommodation and restaurants.                      
Rampant modernization and the heavy industry upon which the city is built means that Port Elizabeth isn't the prettiest place you've ever seen, although things are steadily improving. The city center, for instance, has a few charming old buildings scattered about, and there are many good hotels and restaurants. The main reason people visit is for the great beaches which line the Indian Ocean – from here you can go surfing, enjoy water sports and sometimes see dolphins and whales. Located on Algoa Bay, the nearby Addo Elephant National Park is a fantastic place to see some exotic wildlife.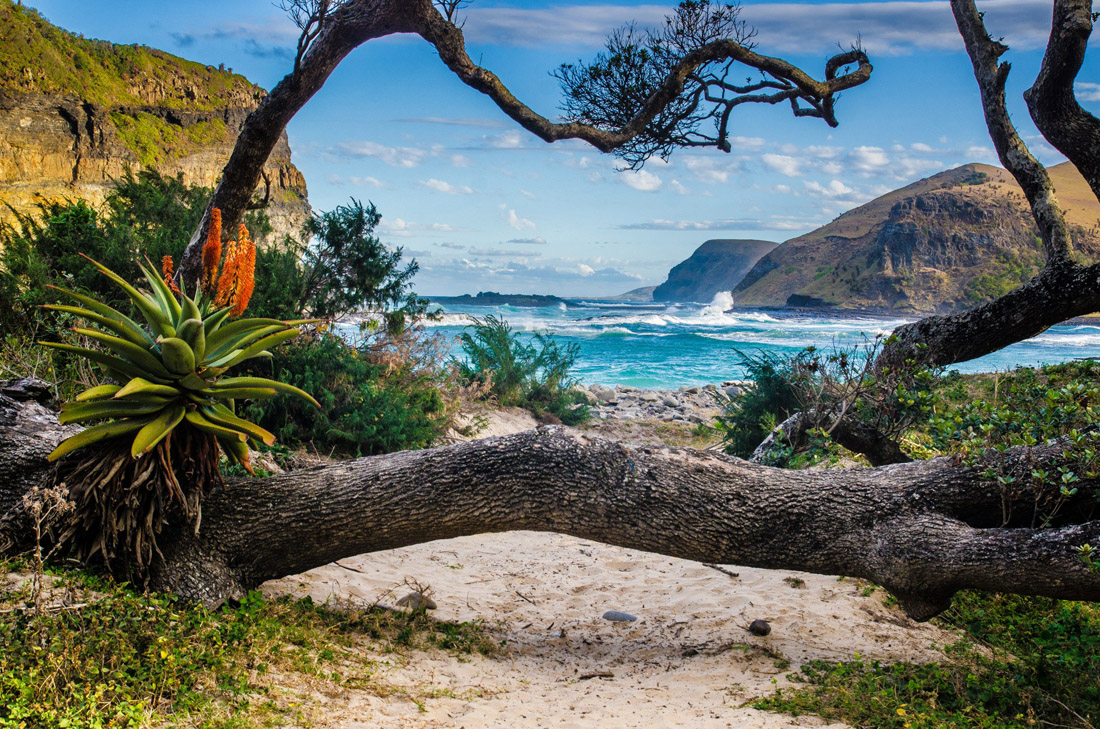 With around ten million residents, Johannesburg is the largest city in South Africa and is the economic heart of sub-Saharan Africa. Tellingly, however, almost half of the population live in townships such as the famous Soweto, and due to the huge inequality in wealth, crime is a big problem here – as is poverty. For a revealing and eye-opening look into South Africa´s tragic past, the Apartheid Museum is a must, and there are many other great museums to visit. While the city does have its issues and its massive sprawl can be a bit overwhelming, it is a surprisingly welcoming place; its infectious energy will encourage you to keep exploring all of the great shopping, sporting spectacles and vibrant urban culture.
Lying just fifty kilometers from Johannesburg, the executive capital of the country, Pretoria, is a pretty place to wander around. Its leafy streets are lined with some delightful old architecture.
Time your visit for spring, when its jacarandas bloom beautifully into life. Now a contemporary city with a multicultural population due to its foreign embassies, Pretoria was once the center of the vicious apartheid regime and is still a majority Afrikaner city. There are lots of interesting museums depicting the various cultures and people that call South Africa home. It is safer and more laidback to visit than its neighboring city, with much livelier nightlife too.
The third largest city in South Africa is a bustling place, thanks in part to its gigantic port – the largest in Africa. Much has changed in recent decades – the end of apartheid saw the city welcome many nearby Kwa-Zulu residents, who now make Durban one of the most African cities in the country. In addition to this, its huge Indian population also gives it an Asian flair, as demonstrated by the streets, markets and restaurants which you´ll come across. Lying on the Indian Ocean coast, Durban has a picturesque harbor as well as a lovely waterfront lining the expansive public beaches that many Jo´burgers come to enjoy. Although there is a slightly gritty feel to the city due to the port, recent developments have seen Durban much improved and even better to visit than before.
The most visited city in the country is achingly beautiful to behold, thanks to the glistening waters that lie before it and the iconic Table Mountain that forms such a stunning backdrop. This multicultural place has a variety of people and cuisines that make it a delight to explore. Its lovely, diverse architecture is home to fantastic restaurants, bars and some great nightlife. Lively but laidback, Cape Town lies in the far southwest of the country. Its surrounding region is home to magnificent wineries in Stellenbosch; you can also go whale watching, dive with great white sharks, or enjoy the incredible landscapes of Table Mountain National Park. Lying off the coast is Robben Island, which, along with the townships that dot the city, will enlighten visitors about South Africa´s recent troubled past.
Information credits for this page: Google, Wikipedia and Microsoft Bing. BlahFace does not vouch for the accuracy of the information presented.
Photographs may not be used without written permission.
Disclaimer: We may receive a commission for any products/services mentioned on this website.
Please support our Sponsors as it allows us to pay for the website and costs nothing to you.