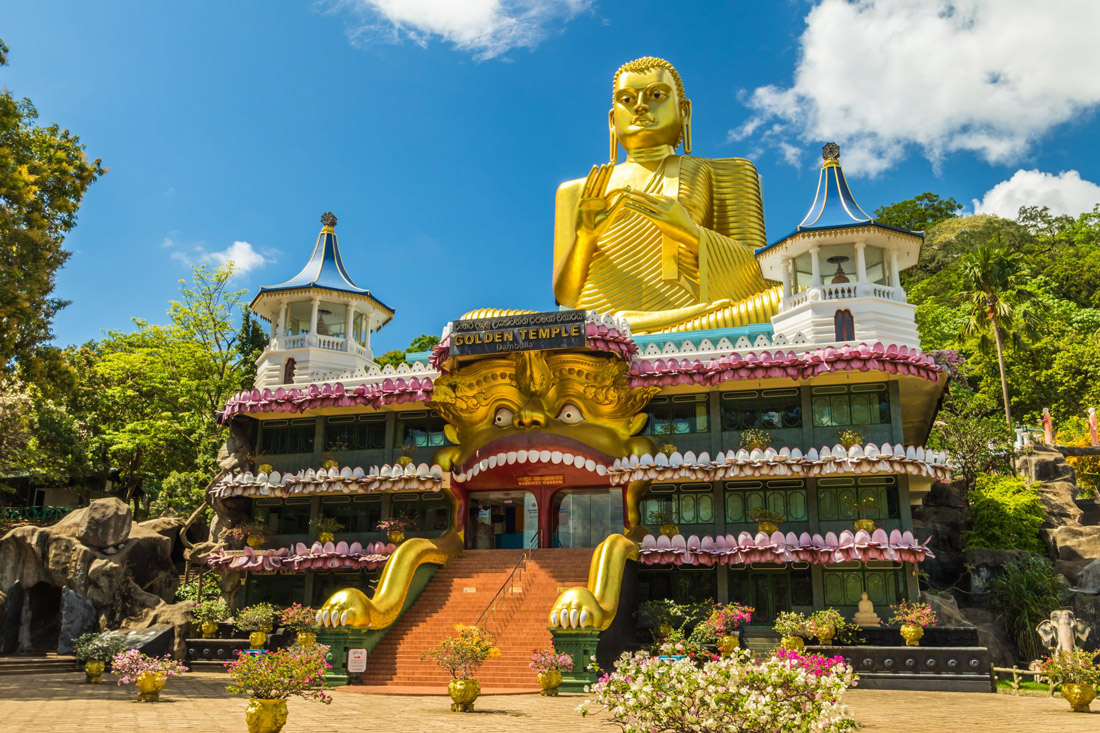 With its landscaped gardens, colonial-era buildings, and temperate climate, it is no surprise that Nuwara Eliya has earned itself the moniker of 'Little England.' Immaculate golf courses and a charming post office only add to the picture. Lying in Sri Lanka's scenic Hill Country, the city is surrounded by tea plantations and forest-blanketed hills. It was once a favorite retreat amongst British colonialists. Due to the unique feel and look to the place, Nuwara Eliya is an interesting site to visit; the surrounding countryside is home to some fabulous mountains and waterfalls.
Located just to the north-west of Galle, Hikkaduwa's glorious beaches make it a popular tourist destination, and there are loads of excellent scuba diving and surfing spots to boot. While Hikkaduwa has become a little touristy in recent years, it has still managed to retain much of its charm. Watching the sun go down over the ocean will never get old. The town has a peaceful, laidback vibe about it. A visit to the national marine park with all of its brightly-colored corals is a must.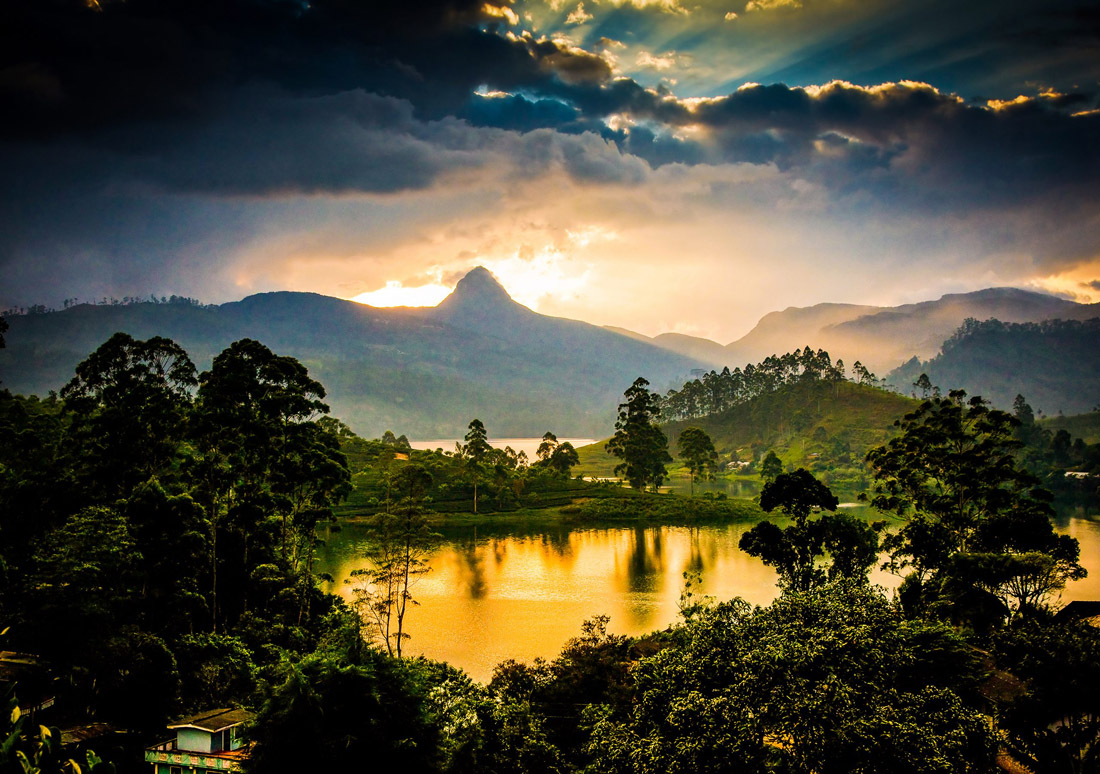 Once known as 'the garden city of the East' due to its pleasant and verdant appearance, the nation's largest city still retains many of its leafy boulevards and landscaped gardens, despite its urban sprawl and rapid growth. The commercial center of Sri Lanka seamlessly mixes modern malls and skyscrapers with beautiful colonial buildings. A range of architectural styles can be found in the city, with the Murugan Hindu temple being one of the best. While Colombo can be a chaotic place, it has everything you could want in a city. You'll undoubtedly come across fantastic restaurants, fascinating museums and a plethora of great stores. There is also lots of great nightlife to be had.
With beautiful mosques and churches lying next to elegant colonial-era mansions, interesting museums, and a crumbling fort, Galle is full of history and is one of the country's most impressive cities. Located on the south-west coast, Galle is lovely to wander around. Amidst all the historic sites and cultural landmarks, you'll find lots of atmospheric cafes, trendy boutiques, and little art galleries.
The highlight is the 17th-century Dutch fort that lies on a peninsula jutting out into the ocean. Particularly spectacular at sunset, the fort is a living monument; its interior houses lots of souvenir stands and little bars.
Considered by many to be the cultural capital of the country, Kandy is a picturesque place to visit. Brightly-colored houses dot the forest-covered hills, and at the center of town, majestic buildings can be found bordering a glimmering lake. As the former capital of Sri Lanka's ancient kings, there is loads of history to devour, as well as lots of fantastic colonial-era architecture. The Temple of the Sacred Tooth Relic – one of the most important Buddhist sites in the world – exhibits some beautiful Kandyan architecture that dates to the 16th century. In addition to spectacular palaces and temples, Kandy also hosts the annual Esala Perahera festival, which showcases the rich Kanyan culture in all its splendor.
Although it does not have much in the way of sights, Negombo is a pleasant beach town that is the perfect place to head if you want to just chill out on golden sands. In the past, Negombo was fought over by the British, Dutch and Portuguese, who wanted to control its cinnamon plantations. The old quarter is still home to a colonial-era fort and Dutch canal. Lying just to the north of Colombo, the city has lots of restaurants, bars and accommodation options. Its tropical climate is ideal for lounging on the beach.
Information credits for this page: Google, Wikipedia and Microsoft Bing. BlahFace does not vouch for the accuracy of the information presented.
Photographs may not be used without written permission.
Disclaimer: We may receive a commission for any products/services mentioned on this website.
Please support our Sponsors as it allows us to pay for the website and costs nothing to you.