Antigua and Barbuda Politics
Curious about politics in Antigua and Barbuda? This page may shed some light.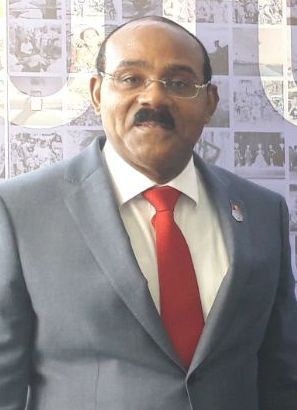 Gaston Browne
4th Prime Minister of Antigua and Barbuda
Incumbent
Assumed office
13 June 2014
Image credit
The politics of Antigua and Barbuda take place within a framework of a unitary, parliamentary, representative democratic monarchy, in which the head of State is the monarch who appoints the Governor-General as vice-regal representative. Elizabeth II is the present Queen of Antigua and Barbuda, having served in that position since the islands' independence from the United Kingdom in 1981. The Queen is currently represented by Governor-General Sir Rodney Williams. A council of ministers is appointed by the governor general on the advice of the prime minister, currently Gaston Browne (2014–). The prime minister is the head of government.
Executive power is exercised by the government while legislative power is vested in both the government and the two Chambers of Parliament. The bicameral Parliament consists of the Senate (17 members appointed by members of the government and the opposition party, and approved by the Governor-General), and the House of Representatives (17 members elected by first past the post) to serve five-year terms.
The current Leader of Her Majesty's Loyal Opposition is the United Progressive Party Member of Parliament (MP), the Honourable Baldwin Spencer.
Information credits for this page: Google, Wikipedia (Wikipedia text under CC BY-SA license) and Microsoft Bing. BlahFace does not vouch for the accuracy of the information presented.
Photographs may not be used without written permission.
Disclaimer: We may receive a commission for any products/services mentioned on this website.
Please support our Sponsors as it allows us to pay for the website and costs nothing to you.