Curious about politics in Botswana? This page may shed some light.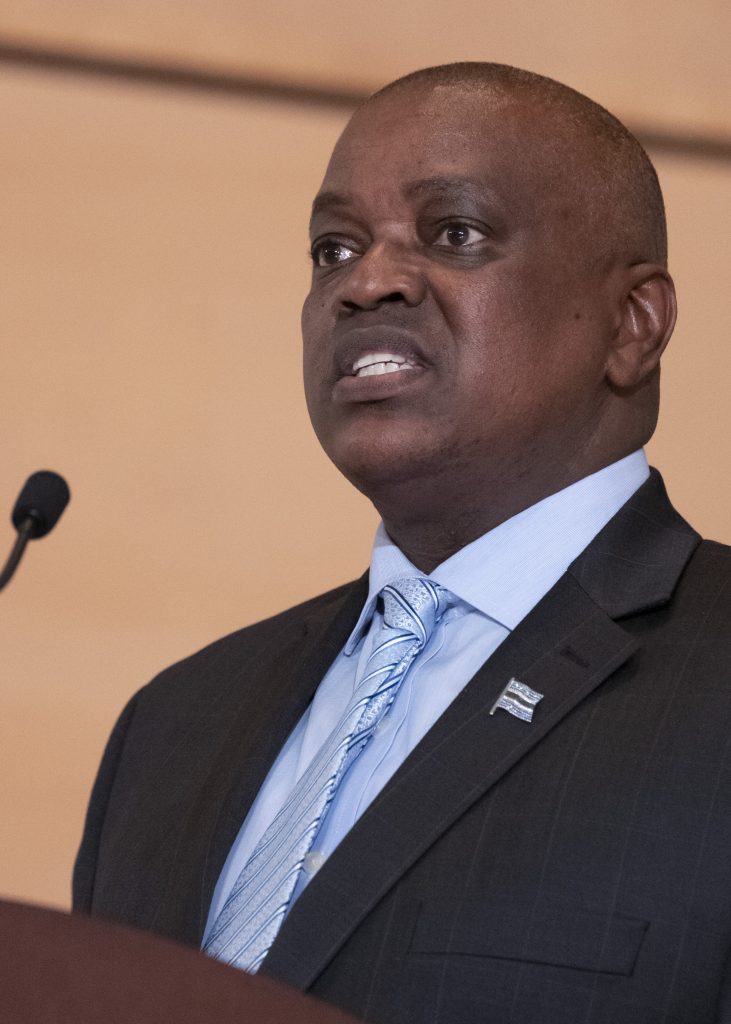 Mokgweetsi E.K. Masisi
5th President of Botswana
Incumbent
Assumed office
1 April 2018
23 December 2019
Image credit
Botswana is its continent's oldest democracy. The Constitution of Botswana is the rule of law, which protects the citizens of Botswana and represents their rights. The politics of Botswana take place in a framework of a multi-party representative democratic republic, whereby the President of Botswana is both head of state and head of government, and is elected by and accountable to the Parliament of Botswana. Executive power is exercised by the government. Legislative power is vested in both the government and the Parliament of Botswana. The most recent election, its eleventh, was held on 23 October 2019. Since independence was declared, the party system has been dominated by the Botswana Democratic Party.
Botswana was ranked as a "flawed democracy" and 33rd out of 167 states in the 2020 Democracy Index. This was the second highest rating in Africa, and highest ranking in continental Africa (only the offshore archipelago of Cape Verde bested its ranking). 
According to Transparency International, Botswana is the least corrupt country in Africa and ranks just below Portugal and South Korea.
Information credits for this page: Google, Wikipedia (Wikipedia text under CC BY-SA license) and Microsoft Bing. BlahFace does not vouch for the accuracy of the information presented.
Photographs may not be used without written permission.
Disclaimer: We may receive a commission for any products/services mentioned on this website.
Please support our Sponsors as it allows us to pay for the website and costs nothing to you.