Curious about politics in Zimbabwe? This page may shed some light.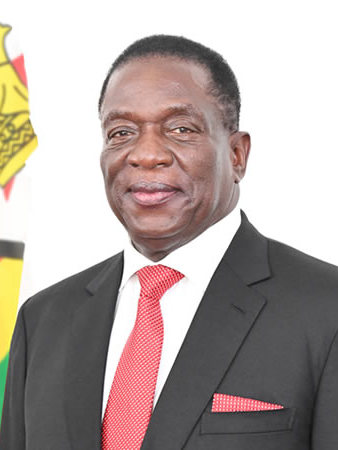 Emmerson Dambudzo Mnangagwa
3rd President of Zimbabwe
Incumbent
Assumed office
24 November 2017
Image credit
The politics of Zimbabwe takes place in a framework of a full presidential republic, whereby the President is the head of state and government as organized by the 2013 Constitution. Executive power is exercised by the government. Legislative power is vested in both the government and parliament. The status of Zimbabwean politics has been thrown into question by a 2017 coup.
Since the defeat of the constitutional referendum in 2000, politics in Zimbabwe has been marked by a move from the norms of democratic governance, such as democratic elections, the independence of the judiciary, the rule of law, freedom from racial discrimination, the existence of independent media, civil society and academia. Recent years have seen widespread violations of human rights.
Elections have been marked by political violence and intimidation, along with the politicisation of the judiciary, military, police force and public services. Statements by the President and government politicians have referred to a state of war, or Chimurenga, against the opposition political parties, in particular the Movement for Democratic Change – Tsvangirai (MDC-T). Newspapers not aligned with the government have been closed down and members of the judiciary have been threatened and/or arrested. Repressive laws aimed at preventing freedoms of speech, assembly and association have been implemented and subjectively enforced. Members of the opposition are routinely arrested and harassed, with some subjected to torture or sentenced to jail. The legal system has come under increasing threat. The MDC has repeatedly attempted to use the legal system to challenge the ruling ZANU-PF, but the rulings, often in favour of the MDC, have not been taken into account by the police.
Information credits for this page: Google, Wikipedia (Wikipedia text under CC BY-SA license) and Microsoft Bing. BlahFace does not vouch for the accuracy of the information presented.
Photographs may not be used without written permission.
Disclaimer: We may receive a commission for any products/services mentioned on this website.
Please support our Sponsors as it allows us to pay for the website and costs nothing to you.