The safest places to travel during the pandemic in 2022
Although the health and prevention measures against COVID-19 are maintained, some countries have begun to open their doors, enabling commercial flights with the idea of ​​reactivating tourism.  Governments continue to implement tests and request certain requirements to visitors, but these are a bit more flexible today, and are constantly updated according to the statistics and the variants of the virus that have been emerging.
What are the safest destinations for this 2022?
Thanks to various factors such as vaccination campaigns, the decrease in fatal cases, and the reduction in severe cases of COVID-19, the restrictions imposed by some countries have also decreased.
Travelers can visit countries such as Australia, Canada, the United States and New Zealand, which have recently opened their borders to receive tourists without abandoning certain prevention measures against the virus.
On the other hand, England has also decided to welcome back travelers from all countries. In fact, they are no longer required to comply with a quarantine period upon arrival on English soil, as long as they are fully vaccinated.
It is also important to note that there are a series of forms and tests that visitors must fill out and comply with when landing at their destination. These requirements vary from one country to another, but they are part of the security protocol that has allowed this group of nations to open their borders again.
It is for all this that regardless of the selected destination, it is best to inform yourself in detail about the rules and aspects that you must comply with regarding COVID-19.
Where can you go on the European continent?
For those who prefer to visit the old continent, the options expand in this 2022.
Nations such as Cyprus, Croatia, Greece, Iceland, Italy, Malta and Portugal, experienced a good year of round trips during the past 2021, and will continue during 2022.
Each of these countries have good statistical numbers when it comes to the quantity of cases of people infected with the virus. Additionally, most have a good national campaign to promote and enforce the use of masks, the distance between people, and the constant washing of hands. This set of factors make these countries excellent alternatives for travel, enjoyment and adventure during 2022.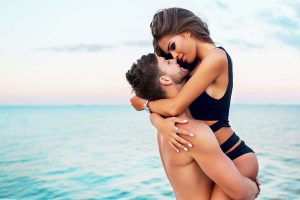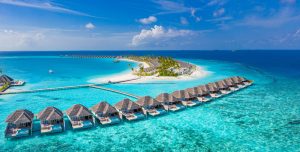 Which countries are safe in Latin America?
Although most Latin American countries have their borders open with restrictions, only Costa Rica, El Salvador and the Dominican Republic keep their doors completely open for travelers.
These three nations keep their tourism operations active, with some established but very flexible requirements. These destinations are ideal if you want a getaway of sand, sun and beach, as well as exquisite food and Caribbean drinks with an exotic touch.
On the other hand, the rest of the countries in this region maintain certain restrictions, but welcome visitors who fully comply with them.
What is the projection of tourism for this year?
Although the cases of contagion decrease, the projections that are handled for the current year, is that the prevention and hygiene requirements continue to be implemented in each country.
Regardless of whether the various tourist destinations have their borders open, tests, vaccination cards, quarantine periods, and information forms will continue to be part of the travel health protocol, designed to minimize the spread of the pandemic during the 2022.
It is expected that the countries will gradually activate and increase the volume of commercial flights and make the requests they require from visitors more flexible.
At the moment, the variety of safe places to travel to are wide, considering the global health situation. You just have to make sure you know very well each requirement that you must meet to enjoy your vacation.