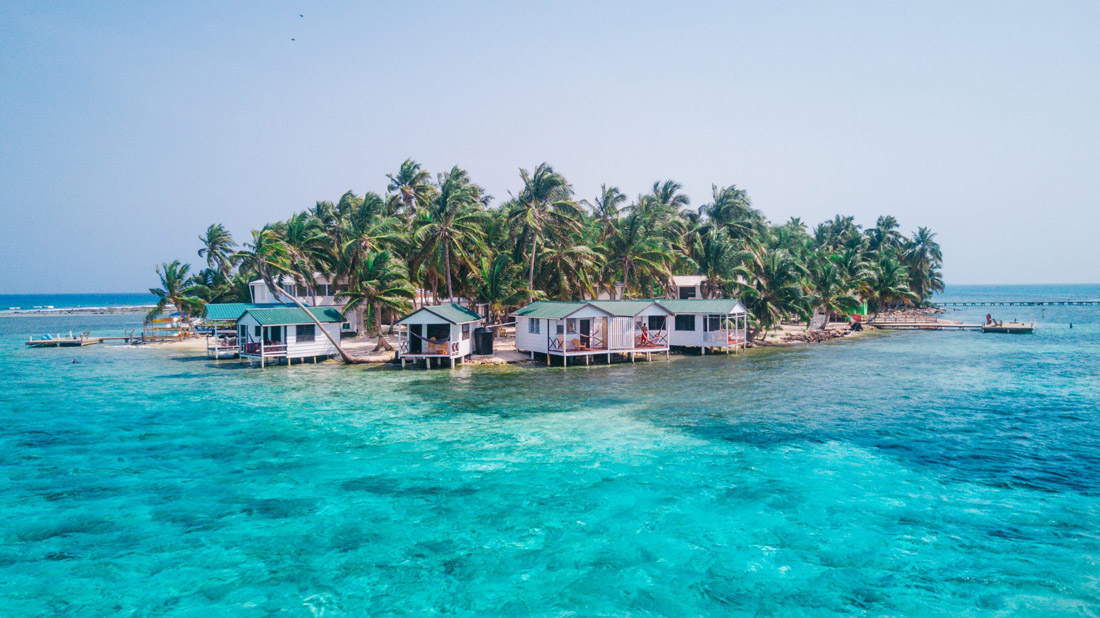 Belize City is the largest city in Belize. It is located on a small peninsula at the mouth of the Haulover Creek. It was the capital city until flooding and other damage from a hurricane prompted the government to relocated to Belmopan in the 1970s. Most tourists use Belize City as a transportation hub and spend little time in the city. With that said, Belize City is still the cultural center of Belize and offers a relatively large number of cultural attractions.
The small village of Hopkins, south of Dangriga and stretching along a bay, is probably best-known as the cultural center of the Garifuna population in Belize. The Garifuna are the descendants of African, Island Carib, and Arawak people. The town hosts its own national holiday, Hopkins Day, and welcomes people for their celebration on Garifuna Independence Day as well, they do this with drum ceremonies that can last till early hours in the morning. Garífuna continues to be widely spoken here and the village is a great place to learn more about this unique culture.
Cockscomb Basin Wildlife Sanctuary
The Cockscomb Basin Wildlife Sanctuary, also known as the Jaguar Reserve, is one of the biggest, protected destinations in Belize. Although roughly 60 of Belize's 700 jaguars are believed to live in the sanctuary, the chances of seeing one are very slim. However, it's an ideal environment for plant-spotting, bird viewing or seeking out other wildlife, and the trail system is the best developed in any of Belize's protected areas. For those who have the time, it's also possible to take a four- or five-day hike and climb to the summit of 1120 meter (3670 foot) high Victoria Peak.
Tobacco Caye is a small island located at the northern end of the South Water Caye Marine Reserve, approximately 16 km (10 miles) from Dangriga. Travelers to this island can choose from 6 different small and modest lodges in which to enjoy some rest and relaxation. Because Tobacco Caye is located in a protected marine reserve, it is known for being an excellent spot for shore diving. Over the years, this cay has earned a devoted following among backpackers and snorkel and scuba enthusiasts.
Located about 35 km (22 miles) from Belmopan, San Ignacio is a friendly, relaxed town offering a pleasant climate, good food, inexpensive hotels and frequent bus connections. Surrounded by rivers and forested hills, it's an ideal base from which to explore the Mayan ruins and nature reserves in the region. San Ignacio is also an important transit town en route to or from Guatemala. The town is usually referred to as Cayo by locals, the same word that the Spanish used to describe the offshore islands.
The largest of Belize's several hundred islands, Ambergris Caye is a dreamy, tropical place where shorts and flip-flops are the dress code, golf carts are the mode of transportation, and lazing away on sandy white beaches is the primary activity. A short plane flight or ferry ride from Belize City, Ambergris Caye is one of the best places to visit in Belize because it presents the ultimate Caribbean getaway with classic beaches, world-class accommodations, fabulous dining and ultra relaxation.
Information credits for this page: Google, Wikipedia and Microsoft Bing. BlahFace does not vouch for the accuracy of the information presented.
Photographs may not be used without written permission.
Disclaimer: We may receive a commission for any products/services mentioned on this website.
Please support our Sponsors as it allows us to pay for the website and costs nothing to you.