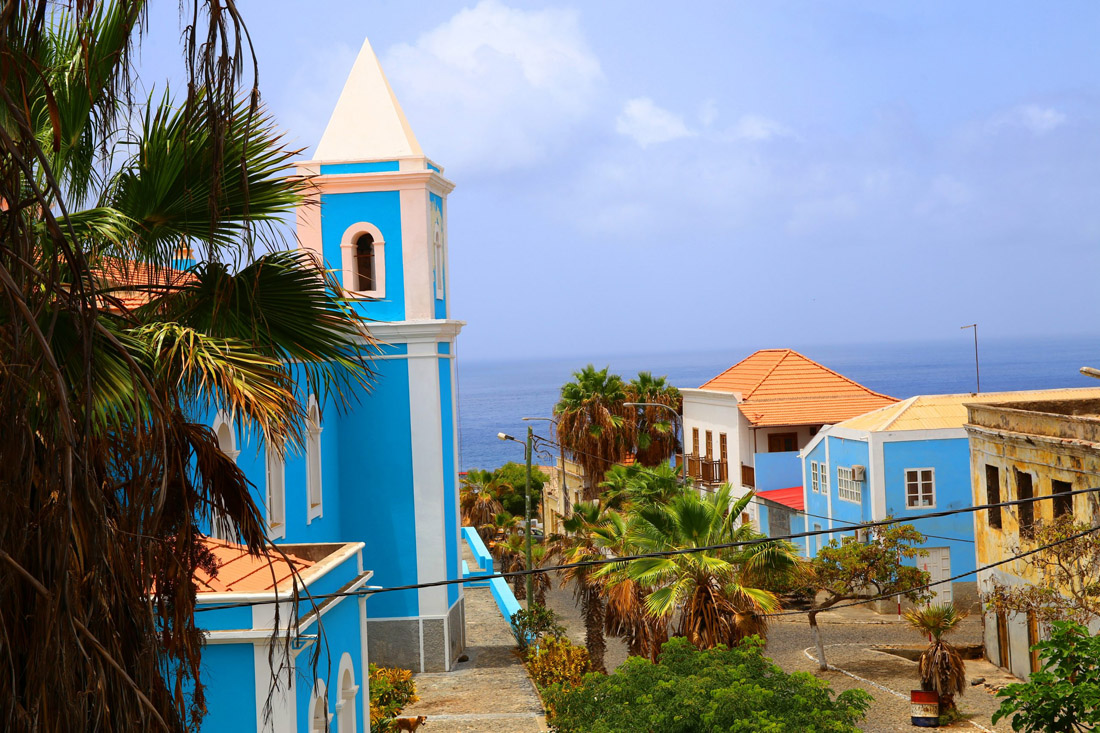 Praia is the capital of Cabo Verde, and the biggest city of Santiago island, where approximately 130,000 people live here, is the almost 20% of total Cape Verde population. In Cabo Verde's social and economic centre, historical remnants are hidden on every corner of the city. Museums, Sala-Museo Amicar Cabral-about history behind the West African revolutions and independence, ethnography museum, an archaeological museum are located in the capital of Cabo Verde, Praia.
Sal is one of the most popular Cabo Verde islands. We can call here the paradise of a beach lover; we can encounter golden sandy beaches, some amazing phenomena of nature, the ocean and other stuff that have become one of Cabo Verde popular places for holidaymakers. The best time visit Cabo Verde for Sal is in September. There is a festival in September called the Municipality Day Santa Maria Festival. In Sal, Hotel Morabeza, Hilton Cabo Verde Sal Resort, Oasis Salinas Sea and so on, there are plenty of Cabo Verde hotels, with price variations depending on nights and number of persons.
Fogo island rose from the sea due to volcanic eruption and is one of Cabo Verde popular places for its volcanic scenes. There is an active volcano where you can climb and enjoy the new type of entertainment. Pico do Fogo volcano (2829m) dominates the island's landscape. Beside volcano, local coffee, its special wine, Portuguese architecture add additional taste to this island. Cabo Verde Hotels such as Colonial Guest House and Hotel Xaguate offer their services in Fogo.
Sao Nicolau is a breathtaking island with some of the archipelago's most beautiful scenery in its desolate ranges. Experience the most beautiful valley of the island-Ribeira Prata. With two ways you can explore this beautiful valley: walking or by car. You can also visit Carneirinho to see an area where impressive rock formations have been sculpted, making a fascinating lunar landscape
Palmeira is a busy harbour town on the sunny, sandy island of Sal, responsible for many of the international trade of Cape Verde. In Palmeira, there is plenty to draw visitors to the city during a visit to Cabo Verde, including many restaurants, lively bars and beautiful architecture. Sol Dunes, Melia Dunas Beach, is a Cabo Verde hotel located in this town.
Ribeira Grande is a cosy but beautiful city on Santo Antao's island, nestled in a valley of the same name. The tourist attractions include a vibrant food market and a clothing market and the Church of Nossa Senhora do Rosario. You should also try the hot springs in the town for relaxation, a popular tourist attraction, but still, maintain a relaxed and natural feeling.
Information credits for this page: Google, Wikipedia and Microsoft Bing. BlahFace does not vouch for the accuracy of the information presented.
Photographs may not be used without written permission.
Disclaimer: We may receive a commission for any products/services mentioned on this website.
Please support our Sponsors as it allows us to pay for the website and costs nothing to you.