Quito is the capital of Ecuador and at an elevation of 2,850 m above sea level, it is the second highest official capital city in the world, and the closest to the equator. It is located in the Guayllabamba river basin, on the eastern slopes of Pichincha, an active stratovolcano in the Andes Mountains.
Guayaquil , officially Santiago de Guayaquil, is the largest city in Ecuador. It is also the nation's main port. The city is the capital of Guayas Province and the seat of Guayaquil Canton. The city is located on the west bank of the Guayas River, which flows into the Pacific Ocean at the Gulf of Guayaquil.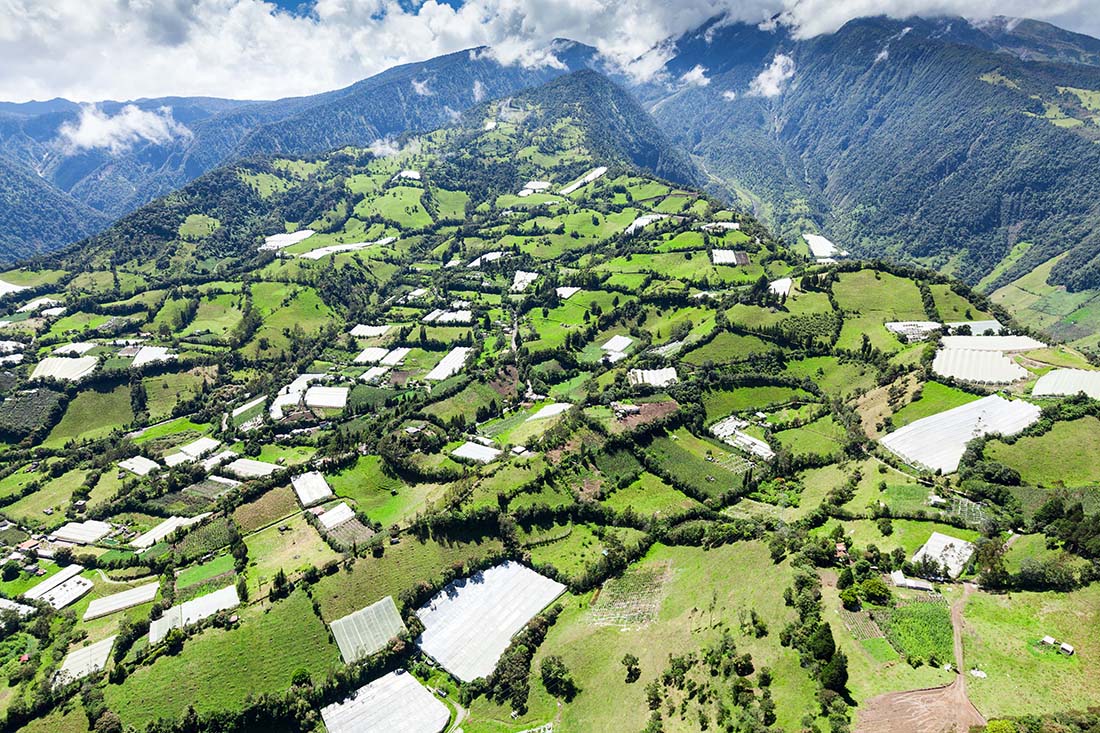 Baños de Agua Santa, commonly referred to as Baños, is a city in eastern Tungurahua Province of Ecuador. Baños is the second most populous city in Tungurahua, after the capital Ambato, and is a major tourist center. Baños is known as the "Gateway to the Amazon," as it is the last city still located in the mountain region before reaching the jungle and other towns that are located in the Amazon River basin.
Manta has been exploding with new growth for the past few years and shows little sign of slowing down. It is Ecuador's 4th largest city, with a population of around 300,000 people. There is a beautiful new shopping mall in Manta that has opened within the last two years that includes a terrific grocery/everything store called MegaMaxi.
Santa Ana de los Cuatro Ríos de Cuenca, commonly referred as Cuenca (Quechua: Tumipampa) is the capital and largest city of the Azuay Province of Ecuador. Cuenca is located in the highlands of Ecuador at about 2,560 metres (8,400 feet) above sea level, with an urban population of approx. 329,928 and 661,685 inhabitants in the larger metropolitan area. The center of the city is listed as a UNESCO World Heritage Site due to its many historical buildings.
Montañita is a small coastal town in Ecuador located in the parish of Manglaralto in the province of Santa Elena about 180 kilometers northwest of Guayaquil. Translated as "little hill", it became famous very slowly, decades ago, as a place only for surfing, with only a few rustic fishermen houses and one or two surfers tent on summer time. 
Information credits for this page: Google, Wikipedia and Microsoft Bing. BlahFace does not vouch for the accuracy of the information presented.
Photographs may not be used without written permission.
Disclaimer: We may receive a commission for any products/services mentioned on this website.
Please support our Sponsors as it allows us to pay for the website and costs nothing to you.