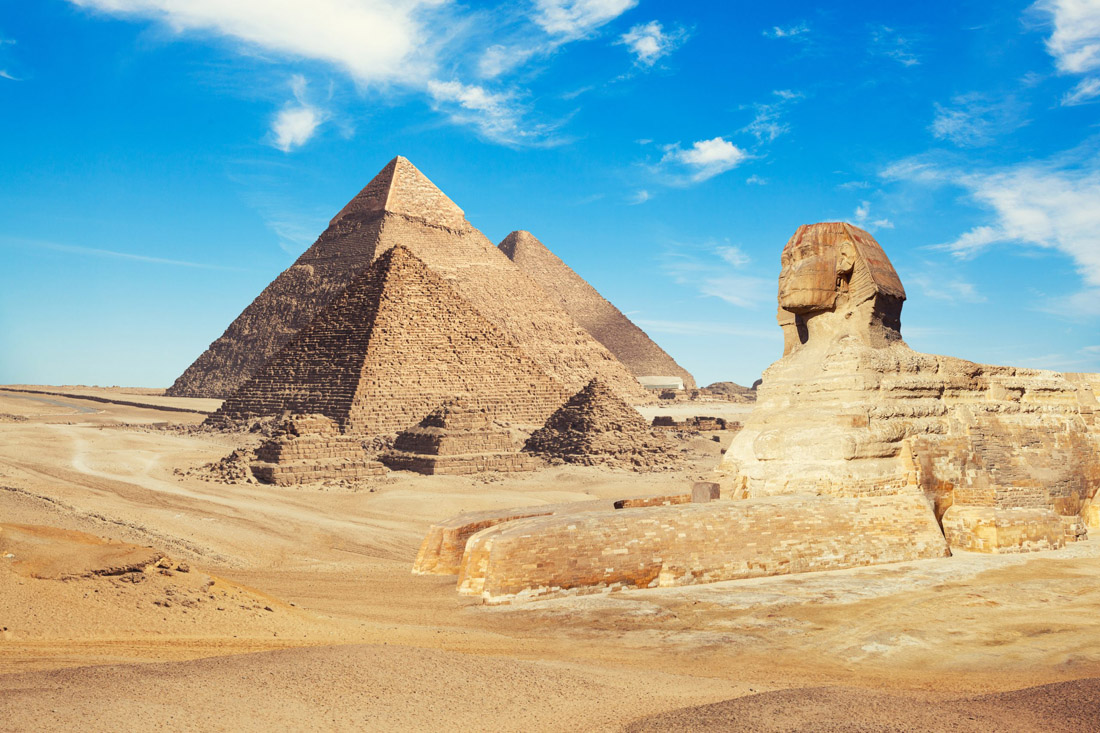 Dusty and dirty, Cairo is a challenging and tough city to travel to – but this doesn't mean your efforts won't be rewarded. The 22-million or so people that call Cairo home pack its busy streets daily. Touts will hassle you, motorbikes will beep into the night and the dirt will cling to your skin – but Cairo truly is a charming place with world-class sights to see. The city sits on the ethereal River Nile and is the location of the medieval Islamic city and Coptic architecture in the old city. The world-famous Egyptian Museum boasts an incredible collection of ancient Egyptian artifacts.
What was once one of the greatest cities in the world, with an incredible collection of books in its library and a huge lighthouse, Alexandria was founded by its namesake – Alexander the Great. A city of epic historical proportions, much of its integral beauty and cultural importance has faded, but it is still possible to glimpse its past glory. The dusty coastal town is thronged with people; its streets, port and beaches are constantly ebbing and flowing with the stream of life – modern city living takes place alongside ancient wonders. Its infusions of various cultures are a legacy of Alexandria's many conquerors that the Citadel of Qaitbay was built to protect the city from.
The resort city of Sharm el Sheikh was once a top tourist destination, labelled 'the jewel of the Red Sea'; Europeans used to flock to its beautiful beaches looking to catch a tan, have a good time and get value for money. In recent years, the city has seen a huge decline in tourism – a 70 percent decline in fact. Political developments have seen the UK place a flight ban to Sharm el Sheikh, and as a result, the once buzzing city is akin to a ghost town.
Hotel rooms are now easy to come by and you won't have to scramble for space on the sand anymore. Accommodation, food and drink prices are cheap. If you are able to catch a flight, you can have a low-cost beach break at Sharm el Sheikh.
Colorful coral reefs and picturesque sandy beaches make Hurghada the ideal city for a summer break. An urban area where old meets new, Hurghada is Egypt's premier holiday resort destination, with tourists drawn there to linger on the soft sands, enjoy the many delicious restaurants and explore a slice of history.
The old town of El Daha reveals real Egyptian life, with its mosques, markets and network of narrow lanes.
Most people would picture an oasis as a patch of lush heaven in the middle of the desert, and that's exactly what Siwa Oasis is. Overflowing with palms, olive trees and shady lanes, the city is scattered with sparkling fresh-water springs. This ancient town is a real-life time capsule; donkeys amble along the old roads and mud houses sit on the edge of the desert. It's not easy to reach this cut-off settlement, but your efforts will be greatly paid off.
Idle and sleepy, Dahab is a slow city whose main attraction is its palm-lined beaches. The resort city has risen from the shadow of its former self – from a dusty outpost to a chic tourist town. With the influx of tourism, money and development, Dahab may have lost a little of its simple charm, but if you want to spend some time kicking back in a family-friendly city and try some world class windsurfing, go scuba diving or trek in the desert with the Bedouin then this is the place for you.
Information credits for this page: Google, Wikipedia and Microsoft Bing. BlahFace does not vouch for the accuracy of the information presented.
Photographs may not be used without written permission.
Disclaimer: We may receive a commission for any products/services mentioned on this website.
Please support our Sponsors as it allows us to pay for the website and costs nothing to you.