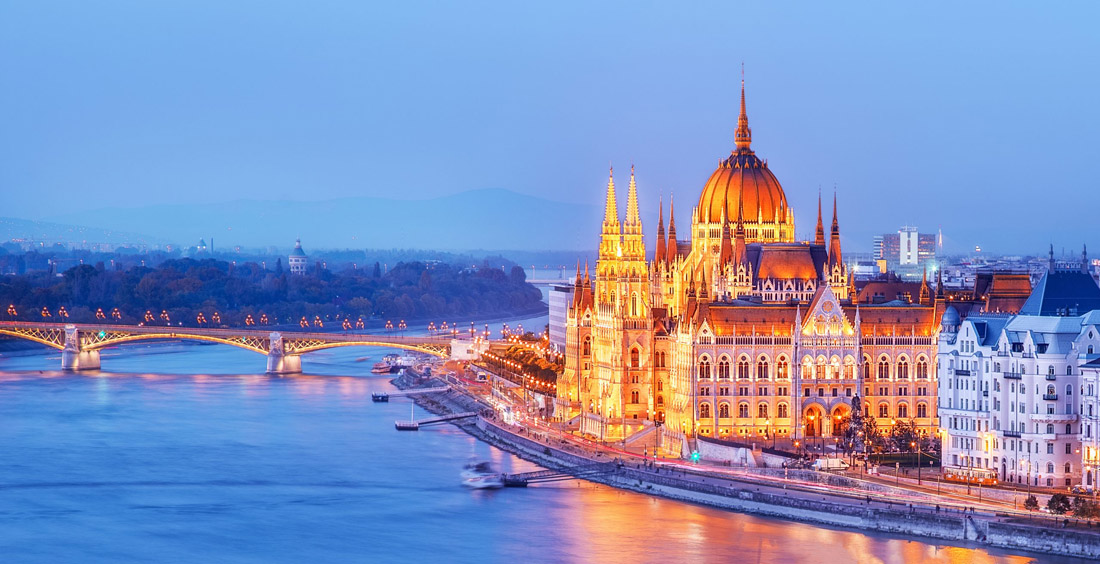 Straddling the Danube that runs through it, Hungary's vibrant capital is an increasingly popular destination and really has everything you could want from a city and more.
Beautiful to behold, Budapest has some wonderful architecture on show that ranges from baroque and neoclassical to art nouveau, with the elegant Fisherman's Bastion and enormous Parliament building being just two of its many highlights. With lots of historic sites on offer, Budapest's past is fascinating to explore; the haunting House of Terror is just one of its moving and momentous museums.
Lying in the Southeast of the country along the banks of the Tisza River, Szeged is known as 'The City of Sunshine' due to its wonderful weather. It is full of leafy parks and lively street-side cafes. Szeged acts as an economic and cultural center to the surrounding region, and as it is a university town, there is lots of great nightlife to enjoy, as well as plenty of great cafes, bars, and restaurants. The third largest city in the country has a lively cultural scene; in the summer, it hosts a lot of festivals, with the Open Air Theatre festival being the highlight of the year. With lots of lovely architecture in the Old Town – in the shape of elegant mansions and a number of thermal baths – Szeged is definitely worth a visit.
Located on the Great Hungarian Plain without a mountain or river in sight, Debrecen is the second largest city in Hungary. The former capital has many religious sites of interest in addition to some great museums. Once known as 'The Calvinist Rome', its glittering gold Great Church is the symbol of the city; it is a must-see, alongside the beautiful St. Anne Cathedral and the Deri Museum, which houses a brilliant collection of Hungarian artifacts and artworks. With its sizeable student population, Debrecen has lots of bars and nightclubs on offer. Many people use the city as a base from which to explore the wonderful scenery of the Great Plain.
Full of wonderful old baroque buildings, Eger is a delight to wander around. In its hilltop castle complex, there are some fantastic museums and exhibitions that provide an interesting look at the Turkish siege and occupation of the city.
Its charming streets are home to some great restaurants and bars. Eger is famous for its wines, so visitors simply must stop by the atmospheric wine cellars in the Valley of Beautiful Women to give them a try. With Turkish baths, a huge basilica and some lovely hiking trails meandering around the surrounding hilly countryside, Eger certainly has a lot to offer.
One of the most popular cities to visit amongst tourists to Hungary, Pecs lies in the southwest of the country and has a long and illustrious history; it was founded over 2000 years ago by the Romans. Consequently, the center of town has a number of interesting archaeological sites for visitors to explore, as well as a beautiful 11th-century cathedral, an old mosque, and some captivating Hungarian art museums. Surrounded by rolling hills covered in vineyards and orchards, Pecs' warm climate means that there are a number of fine local wines for you to try. Because it is a university town, there is a lively and youthful vibe.
Located in the top left-hand corner of the country right next to the border with Austria and Slovakia, Gyor is just over an hour away from Budapest by train. As such, it makes for a great day trip. The most important city in the region, Gyor's historic old town lies at the confluence of three rivers. There are some wonderful old buildings to discover, with the stunning Town Hall being particularly outstanding. It's cobbled streets are home to loads of restaurants, shops, and cafes, and its important location means that many people stop by on their way to Hungary's neighboring countries.
Information credits for this page: Google, Wikipedia and Microsoft Bing. BlahFace does not vouch for the accuracy of the information presented.
Photographs may not be used without written permission.
Disclaimer: We may receive a commission for any products/services mentioned on this website.
Please support our Sponsors as it allows us to pay for the website and costs nothing to you.