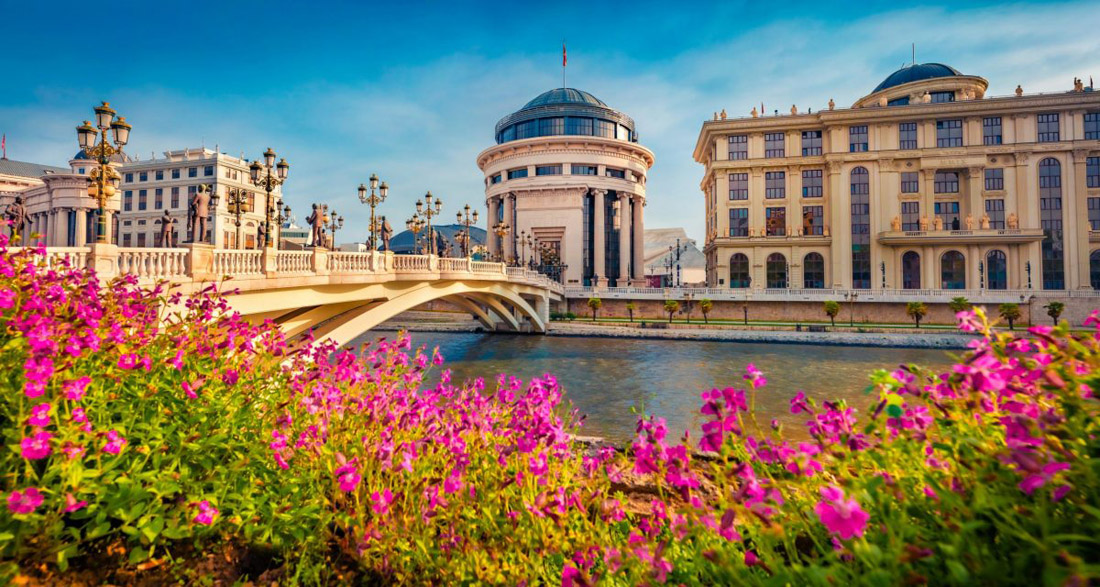 Skopje is most definitely Europe's most eclectic capital city. Efforts have been made, rather successfully, to bring infuse new culture in the form of museums, fountains, bridges, and statuary throughout the city. The result is something grand that has come to symbolize a new national identity for all Macedonians. The history still remains in places like Kameni Most (Stone Bridge), Sveti Spas Church, Tvrdina Kale Fortress, and the old Turkish bazaar Caršija. Be sure to check out the giant statue of Alexander the Great, commissioned to celebrate Macedonia's 20th year of independence. The shopping and nightlife in Skopje are also something to experience – if this is what you're looking for, head straight to Makedonija Street.
Bitola is an old Ottoman town once known as the "City of Consuls" because it served as a diplomatic centre for the region. Elegant and sophisticated are the best worlds to describe it. You'll see colourful townhouses from the 18th century and Turkish mosques throughout. The not-to-be missed and certainly often repeated experience is to sit along the Širok Sokak (Wide Street), sipping espresso, and watching everyone come and go. Bitola is the second largest city and is a favourite among Macedonians for its café culture and European atmosphere. Discover the Deboj Amam Turkish Bath (17th century), the Old Bazaar, Jeni Mosque, and Isak Beg Mosque (both 16th century).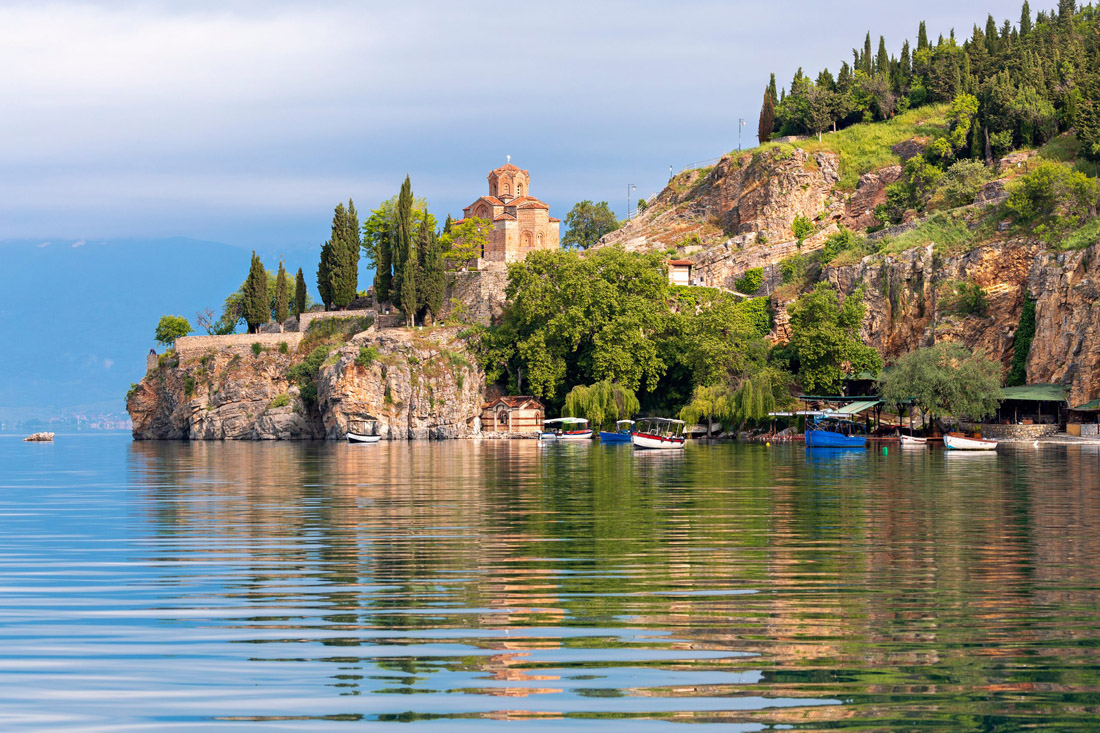 Though it only has 10,000 citizens, Kruševo was once its own republic. Macedonians equate the town with the centuries-long struggle to win independence from the Ottoman Empire. During the last revolution, as it looked like Macedonia might be successful, Kruševo experienced ten days of freedom before a massive Ottoman army burned the town and martyred national heroes like Pitu Guli and Nikola Karev, who led the revolution. You can visit Mechkin Kaman and Makedonim, two monuments built to commemorate the uprising. As you explore the town you'll learn the many reasons why August 2 is an important date throughout the country and such an intense point of pride. Nestled in the Baba Mountains, Kruševo features incredible architecture and several monasteries and churches worth visiting.
Prilep is famous for a few unique things. First, agriculturally speaking, it's Macedonia's tobacco capital. Second, became known as "the city under Marko's towers," from when it was the medieval capital for Kings Marko and Volkasin – who populated the town with churches and monasteries. Located in Western Macedonia Prilep has a distinctive landscape of huge rocks sparsely scattered at the base of a small hill. At the top of the hill are the ruins of a medieval fortress. The locals have a distinct flavour as well – which you can see in their humour and their dedication to preserving their traditions.
Most likely the top tourist spot in all of Macedonia, sunny Gevgelija has a reputation for fun and big times. It's called the "Macedonian Las Vegas" because of the casinos, five star hotels, nightclubs, galleries, and concert venues. There are lots of opportunities for exclusive entertainment here but the fun is meant for all. If you need to step away from the black jack table or the buffet, Gevgelija offers Smrdliva Voda, a spa with sulphur baths and over 400 villas to choose from. Nature is also on full display here with a sublime climate and a pine and deciduous forest, there is a rich biodiversity here that makes the region special for all of India.
Strumica lies in Eastern Macedonia with a number of great attractions worth exploring. Enjoy hiking on Mt Belasica or head out to Smolare and Kolesino, two nearby waterfalls. There are also some stunning monasteries, including tranquil Veljusa and Vodoca. Both are Byzantine and still occupied by both monks and nuns. Be sure to check out the incredible frescos at both. From there, head to St. Bogorodica Eleusa, built in the 11th century, the healing spa of the Roman Therma, as well as St Leontuis.
Information credits for this page: Google, Wikipedia and Microsoft Bing. BlahFace does not vouch for the accuracy of the information presented.
Photographs may not be used without written permission.
Disclaimer: We may receive a commission for any products/services mentioned on this website.
Please support our Sponsors as it allows us to pay for the website and costs nothing to you.