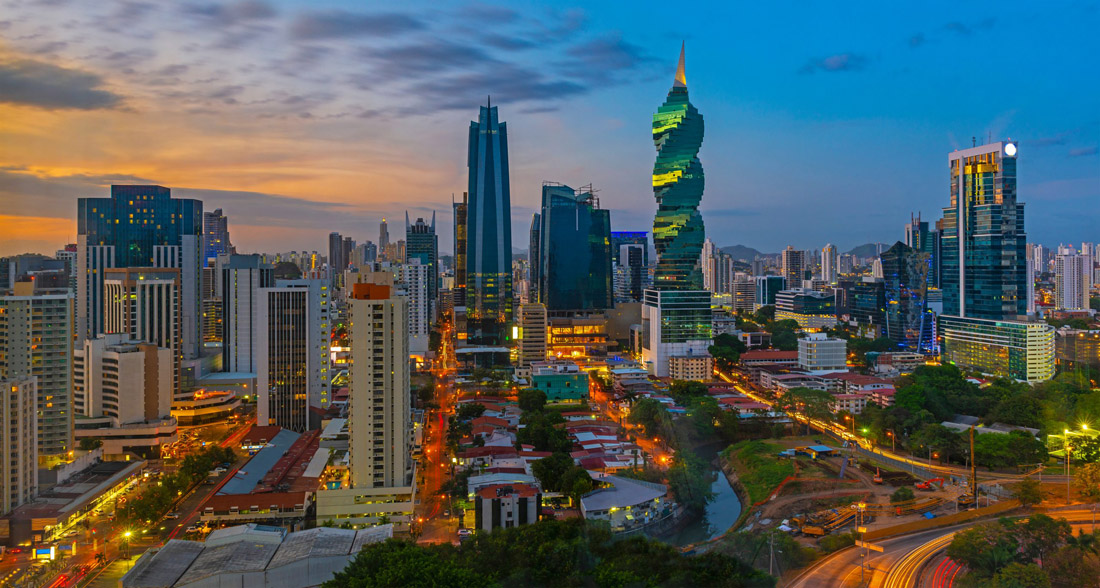 Panama City, the capital, and arguably the most popular city in Panama, checks all the boxes for those looking for a vibrant economy and city life. With a population of over 1.5 million in the metropolitan area, this modern city is alive and flourishing. For those interested in retiring here, Panama City has a lot to offer including shopping, historical sites, island getaways, great restaurants, entertainment, and nightlife. Not to mention the benefits of good public transportation, great healthcare, and housing options. The availability of an international airport, and reasonable flights to North America, and Europe, also make Panama City ideal for those that want to travel. Panama City has long been a booming business hub for Latin America, so it is ideal for expats looking for a business opportunity.
Located on the Pan-American Highway, Santiago, with a population of just over 100,000 people, is the capital of the Veraguas province. Santiago serves as the center for services that are not available in the smaller surrounding towns, such as Santa Fe, with its steady expat population, and Santa Catalina, a surfing town on the Pacific Ocean. A big draw to the area is the Santiago Mall, which is the largest shopping mall outside of Panama City, a three-hour drive away. At an elevation of 299 feet, Santiago is a bit cooler than the other cities, but the same weather patterns apply as to the whole country. Mid-December to mid-April is dry season, with lower humidity. Wet season begins mid-April, lasting until mid-December with higher levels of humidity, rainfall and average temperatures in the mid-70s F.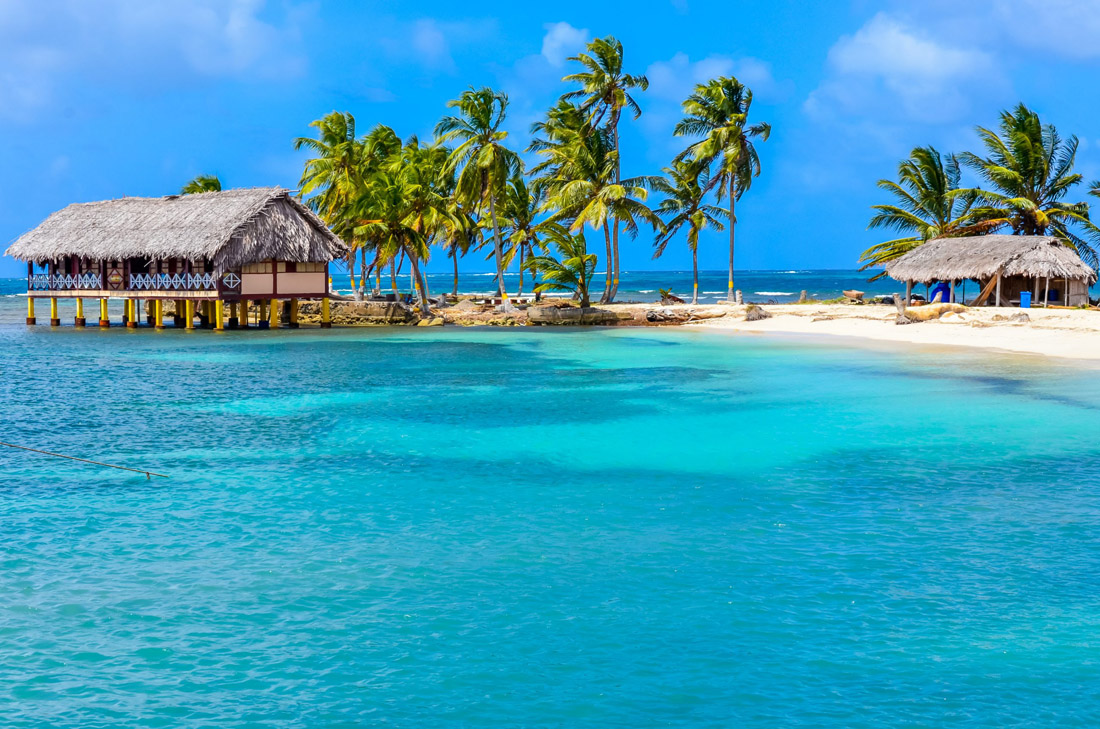 David is the capital of the Chiriquí province, and is the closest city to the border of Costa Rica. With a population of around 180,000 people, it is around a six-hour drive to Panama City, or a 40-minute flight from the airport in David. The local economy is booming with new businesses and tourism. David also serves as the regional hub for commerce, healthcare, and shopping. Although most expats in the area live in Boquete, a 40-minute drive from David, increasing numbers are making David their home. This is due to a lower cost of living, easy access to amenities, and only a 30-minute drive to the beach. In recent years, David has seen a boom in construction of lower priced homes and rentals, as the real estate market targets Panamanian budgets. With daytime temperatures in the high 80s F and low 90s F, David is known as Panama's warmest city. Despite David being much warmer than the expat communities of the highlands, the tradeoff is reliable services and a booming economy.
Capital of the Herrera province, and a hub for the Azuero Peninsula, Chitre has a metropolitan population of around 80,000 people. Only 3.5 hours from Panama City, Chitre is spread out over small hills, making it feel intimate and smaller than it is. Neighborhoods here are a mix of old and new, giving locals a great selection of housing to fit every budget. In Chitre, resident's needs are catered for through shopping, entertainment, golfing, and restaurants. Expats also settle in nearby Pedasi, with its growing expat community, and Las Tablas, which are both within an hour drive, and close to the ocean. The consistency of weather is a big attraction to Chitre, with year-round temperatures of around 80 F to 85 F, and lows around 70 F.
Located in the Chiriqui province in the Pacific West, Boquete village is a great place to enjoy a little R&R. Enjoy plenty of fresh mountain air while surrounded by a patchwork of beautiful coffee plantations. Home to a surprising number of North American expats, this small-town mountain village has become a destination for health tourism, with a number of luxury spas and hotels. For those in search of adrenalin, Boquete has a focus on the outdoors, with a pleasant temperature in the low 70s all year round – something that's given it its nickname 'The Land of Eternal Springtime.' It's also dubbed 'the Valley of the Flowers' and offers a lesser-known alternative to Costa Rica's tourism draws. You can be as adventurous as you dare here. Go zip-lining through the rainforest, white water rafting, hike the Baru volcano, or trek in search of howler monkeys and resplendent quetzal.
The Bocas del Toro Archipelago is a cluster of islands, islets, and cays between Almirante Bay and Chiriqui Lagoon in the Caribbean Sea. Located in the north-western region of Panama, the island group is part of the district and province of Bocas del Toro, and is also home to a significant city of the same name. Visitors can explore the islands easily via water taxis and private boats, while Isla Colon is also accessible via ferry and plane with an international airport. A magical wonderland of wild jungle, national parks, and biodiverse habitats for a plethora of birds and marine turtles, a Bocas del Toro is home to fascinating fauna and flora – some of which can only be found here. Endangered species include painted rabbits, green iguanas, and howler monkeys.
Information credits for this page: Google, Wikipedia and Microsoft Bing. BlahFace does not vouch for the accuracy of the information presented.
Photographs may not be used without written permission.
Disclaimer: We may receive a commission for any products/services mentioned on this website.
Please support our Sponsors as it allows us to pay for the website and costs nothing to you.