One of the best cities in Seychelles, Beau Vallon, is around 3 km away from Victoria. This popular holiday destination is known for its turquoise waters, which makes it a hub for several water sports like snorkelling and scuba diving. You'll be astounded by its huge range of vibrant coral reefs and the abundance of marine life. And that's not all – when you're in Beau Vallon, you must witness the sunsets cause it is breathtaking. While you're in Beau Vallon, head to their stunning beaches and visit the wide range of tiny shops, food stalls and restaurants that serve lip-smacking food.                                     
Anse Takamaka is yet another gorgeous city with its beautiful beaches and stunning views. Located on the northern end of Mahe, Anse Takamaka is one of the best cities in Seychelles. And, if you're someone who loves beaches, then you should hit the Takamaka bay. It's not only a beautiful beach but also a beautiful spot for swimming and snorkelling. Walk down this 15km long beach to explore mouth-watering restaurants and beachside shops.
If you're an art lover, then you should consider visiting the art gallery at the Takamaka Bay, which offers a feast to the eye. This administrative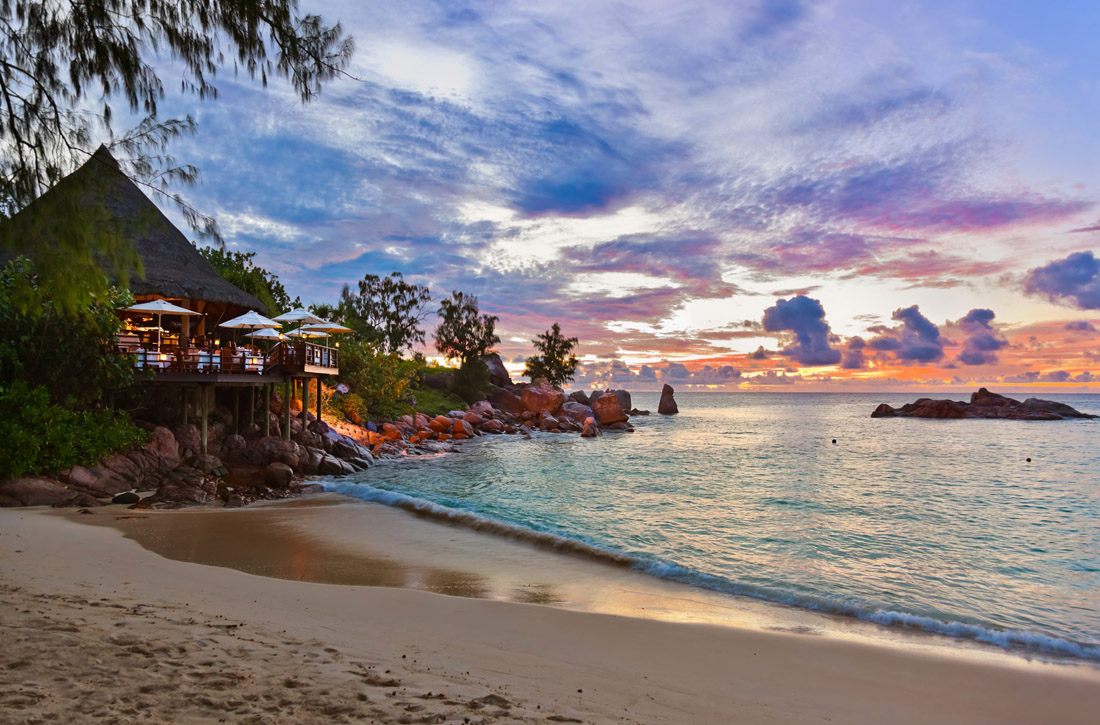 Victoria is among the list of the little capital cities in the world. It's true that Victoria is a tiny capital city but don't underestimate the variety of things that Victoria has to offer. This capital city, which is home to one-third of the country's population is not to be missed. There's so much to see and do in Victoria that it would easily take you a day or two to fully explore the place. I'm sure you'll not want to visit another city with just beaches and scenery. But don't worry, Victoria is not only about that. This city is a melting pot of cultures as well as a historical hub. Explore the old part of the town to witness the colonial era and learn some history. The new part of the city, on the other hand, is for amazing art galleries and botanical gardens. Oh, and don't forget to visit the beautiful Arulmigu Navasakti Vinayagar Temple. To catch a glimpse into history, culture, and the daily life of the locals, you must visit Victoria. It is indeed one of the best cities in Seychelles.
Grand Anse is often reputed as the longest beach in Mahe. Due to strong ocean currents, it is not recommended for swimming. But the tranquil beach with its wild waves is ideal for surfing. Enjoy a leisurely stroll or spread a towel and lay on the beach, Grand Anse has something to offer everyone. This long stretch of coastline also offers immense photography opportunities. There is a restaurant on the beachfront where visitors can grab delicious food after a long day at the beach.
Beau Vallon is a bay on the Mahe's northwestern coast. It is known for the beach with the same name, which is popular for diving and snorkelling. Beau Vallon is one of the most popular places to visit in Seychelles. There are multiple hotels and resorts located here.
On the southern tip of Mahe island, the enchanting little salt-washed village of Baie Lazare marks the very spot where French mariner Lazare Picault first laid claim to the Seychelles for France, way back in the 1740s.
History is one of the main draws, with the carved Gothic spires and frontispieces of one elegant church dedicated to Francis of Assisi standing as testimony to the European influence. However, the beaches are true chart-toppers too. They come in the form of uber-romantic Anse Soleil; its bendy palm trees bowing down to an ocean of perfect blue.
Information credits for this page: Google, Wikipedia and Microsoft Bing. BlahFace does not vouch for the accuracy of the information presented.
Photographs may not be used without written permission.
Disclaimer: We may receive a commission for any products/services mentioned on this website.
Please support our Sponsors as it allows us to pay for the website and costs nothing to you.