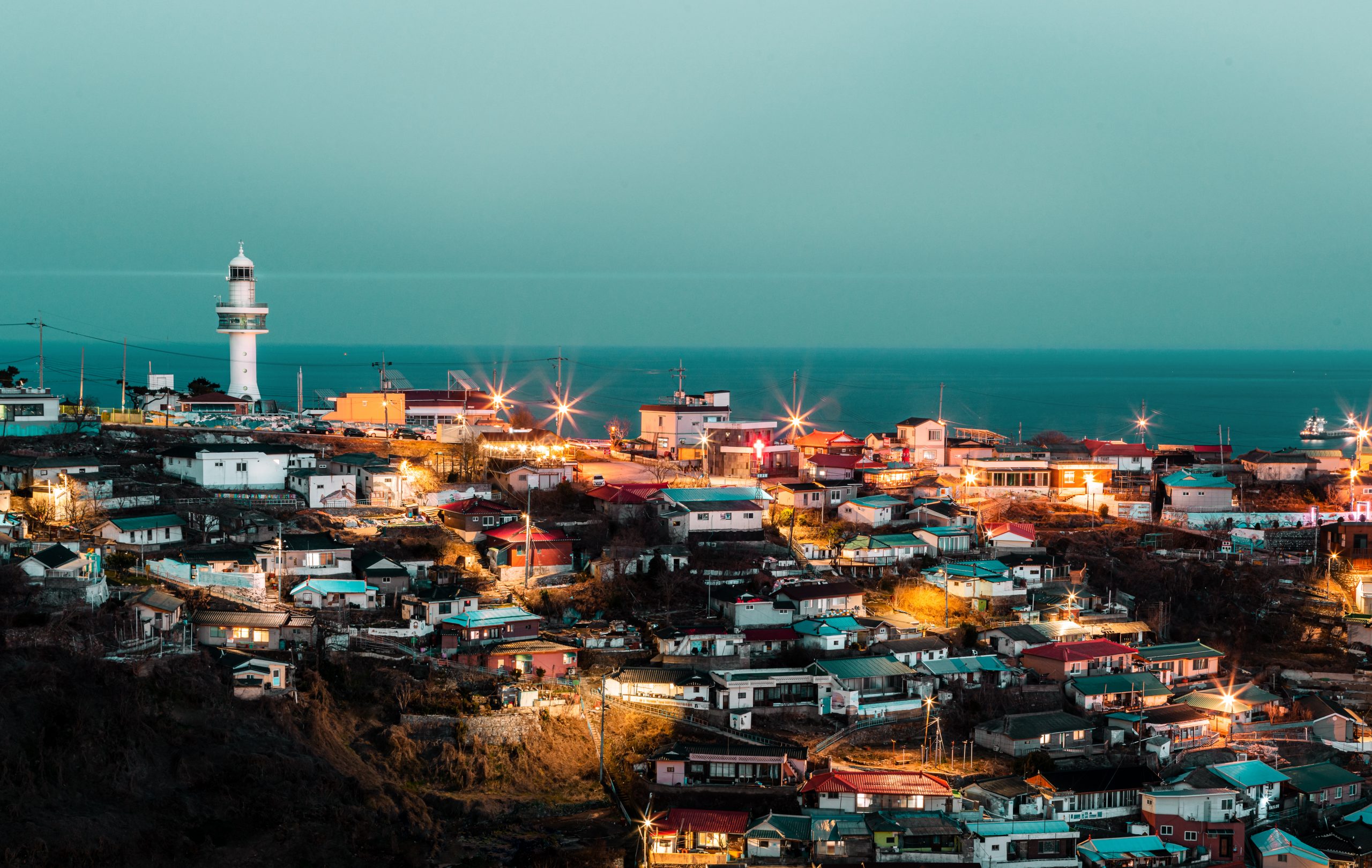 The best place to start your journey is no other than Seoul—the capital of South Korea. Officially known as "Seoul Special City," this metropolis shelters 25.6 million residents, which is half of South Korea's population. Seoul is a round-the-clock city renowned for its state-of-the-art architectures and high-speed internet. Likewise, it's a perfect place for nightlife lovers and shopaholics; party the night away at some of the exclusive clubs in Gangnam or haul your favorite K-products at Myeongdong. In addition, Seoul offers a pristine environment with beautifully-built modern buildings. With a mixture of old with modern architectures, everywhere traverse within Seoul has its own unique beauty to it.
Looking for a more laid-back atmosphere? You might want to consider Busan, South Korea. Havenly gleaming beaches, magnificent mountains to savory seafood, this city is a one-of-a-kind paradise no one can resist. Busan is located on the southeastern corner of the mainland. With over 11.6 million population, this city is now the second-largest city in South Korea. Packed with rich heritage with vast offerings of outdoor activities, you wouldn't get enough with just a day trip to Busan. To make the best of your trip here, try scuba diving by the beach, go kayak, hiking, rock climbing and don't forget about cruising on a yacht. You'll thank us later.                               
A famous tourist destination in South Korea, Incheon is one of the cities that led the country's historical and economic development by opening its harbors to the outside world. Incheon is a buzzing metropolis similar to Seoul, mainly noted for Incheon International Airport – an award-winning airport with an incredible quality of service. That includes a variety of recreational facilities such as casinos, spas, and even golf courses. You can shop 'til you drop at Bupyeong Station Underground Shopping Mall or meander around the city's vibrant Chinatown and have a bowl of Jjajangmyeon (black soybean noodles). If not, you can enter a magical place and find your inner zen at Jeondeungsa—the country's oldest temple. All these are your great options if you're looking for well-heeled experiences from Seoul.
Known as the honeymoon hotspot in South Korea, Jeju is one of the most romantic cities in the country. With astounding rock formations, the majestic backdrop to teeming greenery, this city will easily take your breath away. Jeju's warm climate also makes this city a good place for nature trippings. Have your skin sun-kissed at Iho Taewoo Beach or simmer down at Cheonjiyeon waterfall after a long trip.
If you want to escape the hustle and bustle of central Korean cities, Andong is your place of retreat. Named as "The Capital City of Korean Spiritual Culture," this tranquil city is inhabited by more than 120,000 residents and has a profound background of natural circumstances and Confucianist culture.
With its steadfast passion to preserve ancient traditions, Andong is the best place for you to experience the folk culture. Head over to Hahoe Folk Village and participate in the traditional Korean Mask Dance Festival held from May to October
Located in Gangwon province, Chuncheon is widely regarded for its fuller and richer sceneries and idyllic temples. Also, let's not forget about the delicious spicy chicken dish — "Dakgalbi." Contrary to the meaning of its name, "Spring River," the city is ideal to visit in fall. During this season, fall foliage is at its peak; creating picturesque hues of gold, orange, and red, excellent for photos. Likewise, you can enjoy unique leisure activities such as rail-biking at Gangchon Rail Bike.
Information credits for this page: Google, Wikipedia and Microsoft Bing. BlahFace does not vouch for the accuracy of the information presented.
Photographs may not be used without written permission.
Disclaimer: We may receive a commission for any products/services mentioned on this website.
Please support our Sponsors as it allows us to pay for the website and costs nothing to you.