Lucerne is the capital of the canton of Lucerne and part of the district of the same name. With a population of approximately 82,000 people, Lucerne is the most populous town in Central Switzerland, and a nexus of economics, transportation, culture, and media in the region. The city's urban area consists of 19 municipalities and towns with an overall population of about 220,000 people.
Zürich is the largest city in Switzerland and the capital of the canton of Zürich. It is located in north-central Switzerland, at the northwestern tip of Lake Zürich. As of January 2020, the municipality has 434,335 inhabitants, the urban area (agglomeration) 1.315 million (2009), and the Zürich metropolitan area 1.83 million (2011). Zürich is a hub for railways, roads, and air traffic. Both Zurich Airport and railway station are the largest and busiest in the country.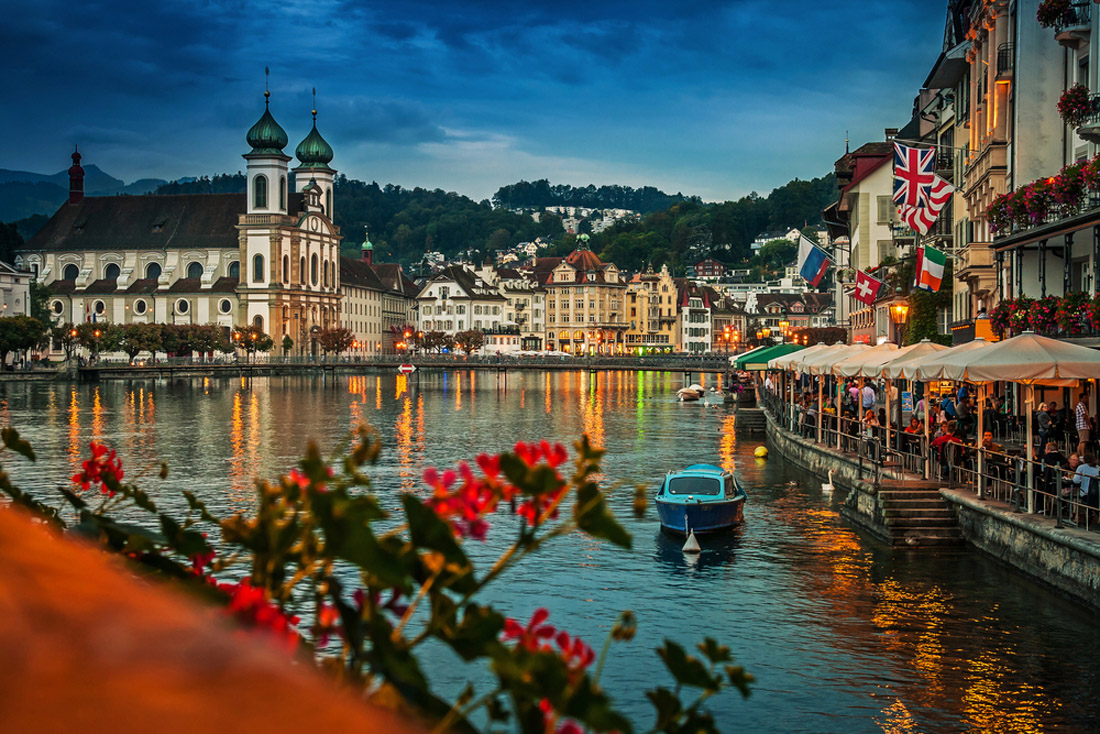 Geneva is a global city, a financial centre, and a worldwide centre for diplomacy due to the presence of numerous international organizations, including the headquarters of many agencies of the United Nations and the Red Cross.
Geneva hosts the highest number of international organizations in the world. It is also where the Geneva Conventions were signed, which chiefly concern the treatment of wartime non-combatants and prisoners of war.
The town is famous for its three castles (Castelgrande, Montebello, Sasso Corbaro) that have been UNESCO World Heritage Sites since 2000. The town lies east of the river Ticino, at the foot of the Alps. It stretches along the river valley, surrounded by the southern ranges of the Lepontine Alps to the east and west, and by the Lugano Prealps to the south.
La Chaux-de-Fonds is a Swiss city in the canton of Neuchâtel. It is located in the Jura mountains at an altitude of 1000 m, a few kilometers south of the French border.  The city was founded in 1656. Its growth and prosperity is mainly bound up with the watch-making industry. It is the most important center of the watch-making industry in the area known as the Watch Valley.
Sion is one of the most important pre-historic sites in Europe. The alluvial fan of the river Sionne, the rocky slopes above the river and, to a lesser extent, Valeria and Tourbillon hills have been settled nearly continuously since antiquity. The oldest trace of human settlement comes from 6200 BC during the late Mesolithic. Around 5800 BC early Neolithic farmers from the Mediterranean settled in Sion. 
Information credits for this page: Google, Wikipedia and Microsoft Bing. BlahFace does not vouch for the accuracy of the information presented.
Photographs may not be used without written permission.
Disclaimer: We may receive a commission for any products/services mentioned on this website.
Please support our Sponsors as it allows us to pay for the website and costs nothing to you.