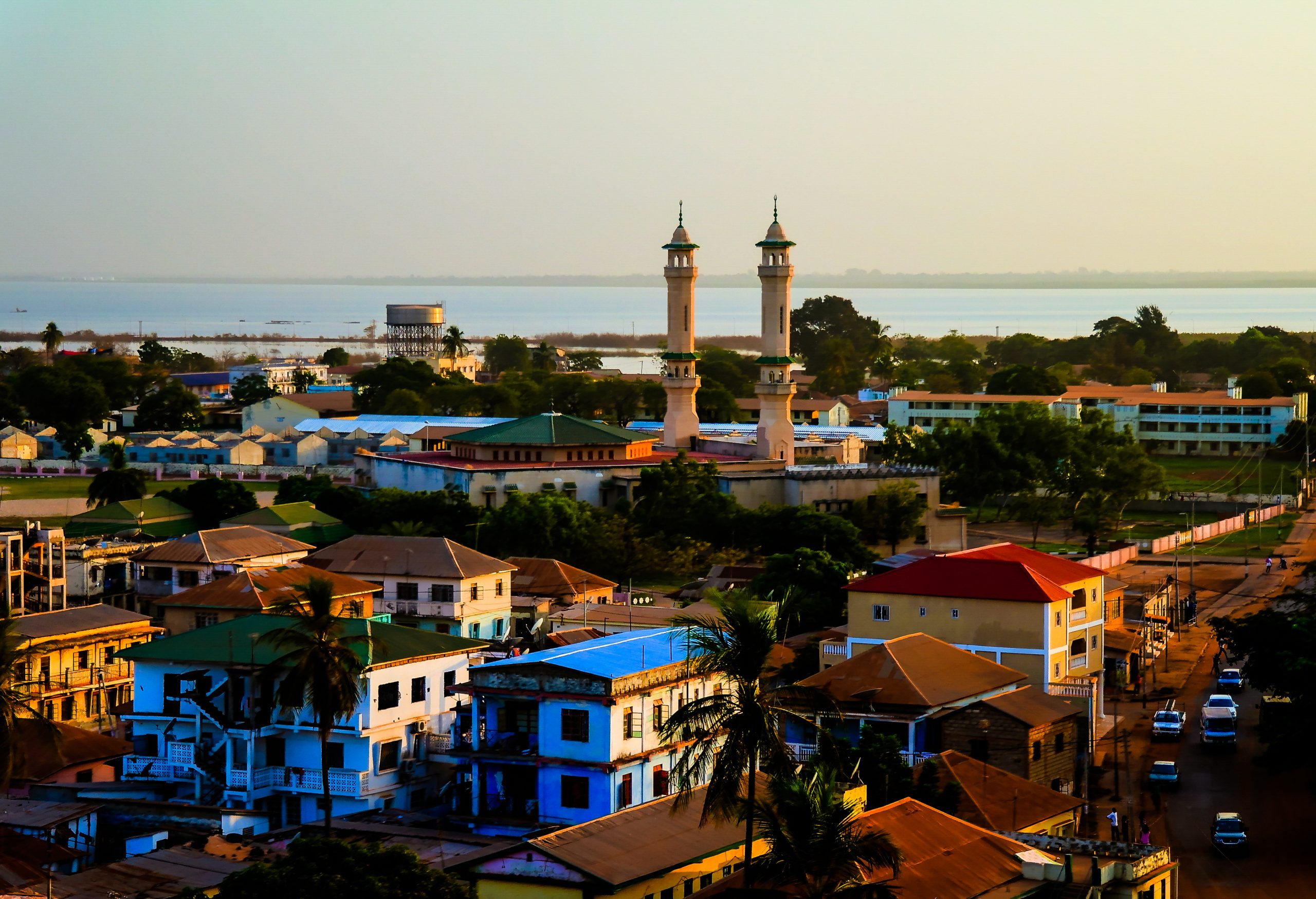 Banjul is the capital city and major cities in Gambia. It is also formerly known as Bathurst. The city is located on St Mary's Island, also known as the Banjul Island, at the position where the Gambia River drains into the Atlantic Ocean. Several bridges connect the island to mainland territories. You will find here Ferries operate carrying passengers from Banjul to other places. Several tourist attractions like the Albert Market, African Heritage Museum, the Gambian National Museum, several cathedrals, and mosques you can visit. The city of Banjul is a home of Central Bank of the Gambia and economic center of the country.
On the Atlantic coast west of Banjul, Bakau is located on it. The city is famous for its beaches, botanical gardens, and the crocodile pool. It is the nation's most developed city. Tourism is a thriving industry in Bakau, and a large percentage of employment is generated by this industry. Hotels and guest houses are located near the beaches of the town. It is one of the top cities in Gambia. Several banks, offices, schools are also present in Bakau. Fishing is another important economic activity here. The Gambia's only national stadium is situated in Bakau name Independence Stadium.
Farafenni is a Gambian town located on the Trans-Gambia Highway and an important center of commerce in the country. The major languages spoken in this famous cities in Gambia are Wolof, Mandinka, and Fulu. You will find here some schools, a large military base and a recently built hospital in the city. Apart from this you also get one big market and a small one, as well as several shops, are located here.
The biggest cities in Gambia is Serekunda. It is only 13 km to the southwest of the Gambia's capital city of Banjul. The city's name after the founder of Serekunda the founder of Serekunda. Nine villages comprise together to form the big urban center name Serekunda.
 In the south of Banjul Brikama is located on it. It was once the capital city of Gambia. It is the biggest city in Brikama province. This one of the best cities in Gambia houses a population of about 57,000 and local Government Area remains to remain in it. Several major educational institutions you can find here like the Gambia College are also located in Brikama.
Also known as Georgetown, Janjangbureh is an old colonial administrative hub located on MacCarthy Island in the Gambia River. A walk through town will take you to the old Commissioner's Quarter.
This 200-year-old house was once inhabited by freed slaves.
Information credits for this page: Google, Wikipedia and Microsoft Bing. BlahFace does not vouch for the accuracy of the information presented.
Photographs may not be used without written permission.
Disclaimer: We may receive a commission for any products/services mentioned on this website.
Please support our Sponsors as it allows us to pay for the website and costs nothing to you.