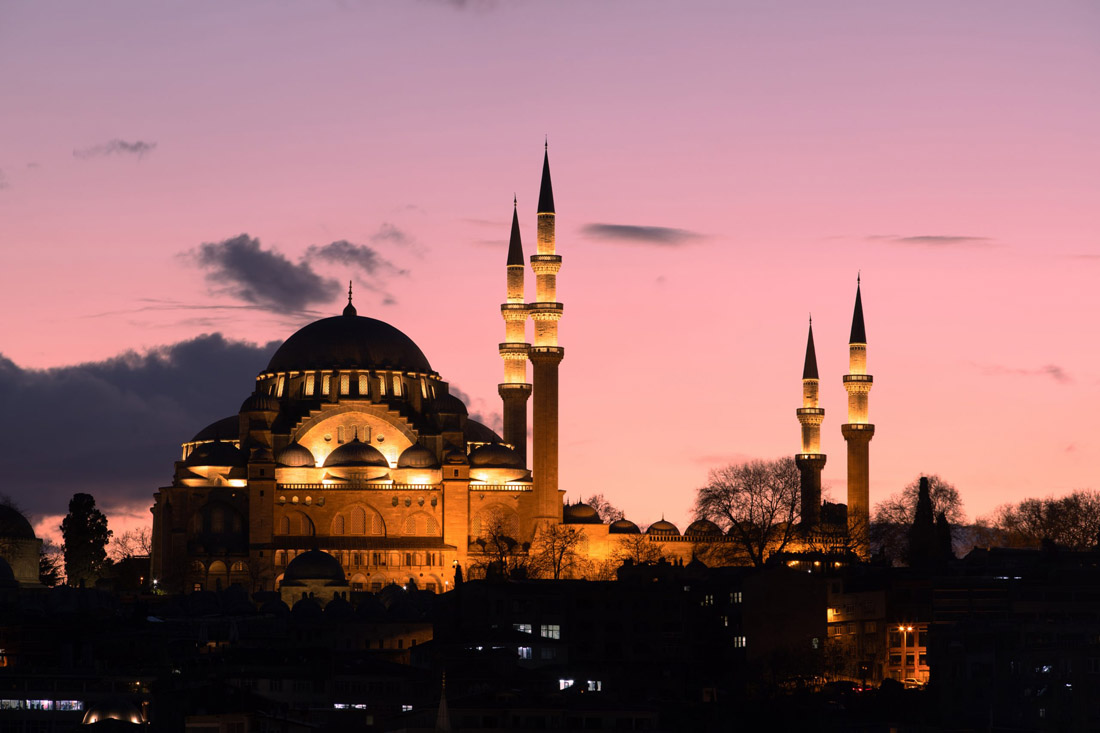 One of the most remarkable cities in the world, Istanbul straddles the Bosphorus Strait and has long been a place where the East and West meet. Due to its long and tumultuous history, various cultures and people have impacted the city over the ages; you can find delightful traces of the Greeks, Romans, and Venetians scattered about town. Thanks to its strategic location, merchants flocked to Istanbul bringing their wares and wealth, and this translated into the beautiful buildings, delightful mosques and fantastic palaces that we see today. Packed full of ancient sights such as the famous Byzantine church of Haghia Sophia, Istanbul is a delight to visit. There are a plethora of brilliant restaurants, bars and nightlife options for visitors to check out. 
The small town of Urgup is a quiet, laidback place for the most part, and is the perfect base from which to explore the stunning Cappadocia region of Turkey. Despite being a rural town, its lively downtown area means that there are more than enough nice hotels, restaurants, and cafes for visitors to enjoy, and some of the cave hotels truly are memorable to stay in. While there aren't any attractions per se, the beautiful stone houses and old rocky hillside make it a scenic town to visit. Because it is set in the heart of the wine-producing region, there are lots of great wines to try. From here, you should visit the spectacular Churches of Goreme nearby or take a hot air balloon ride over the incredible countryside.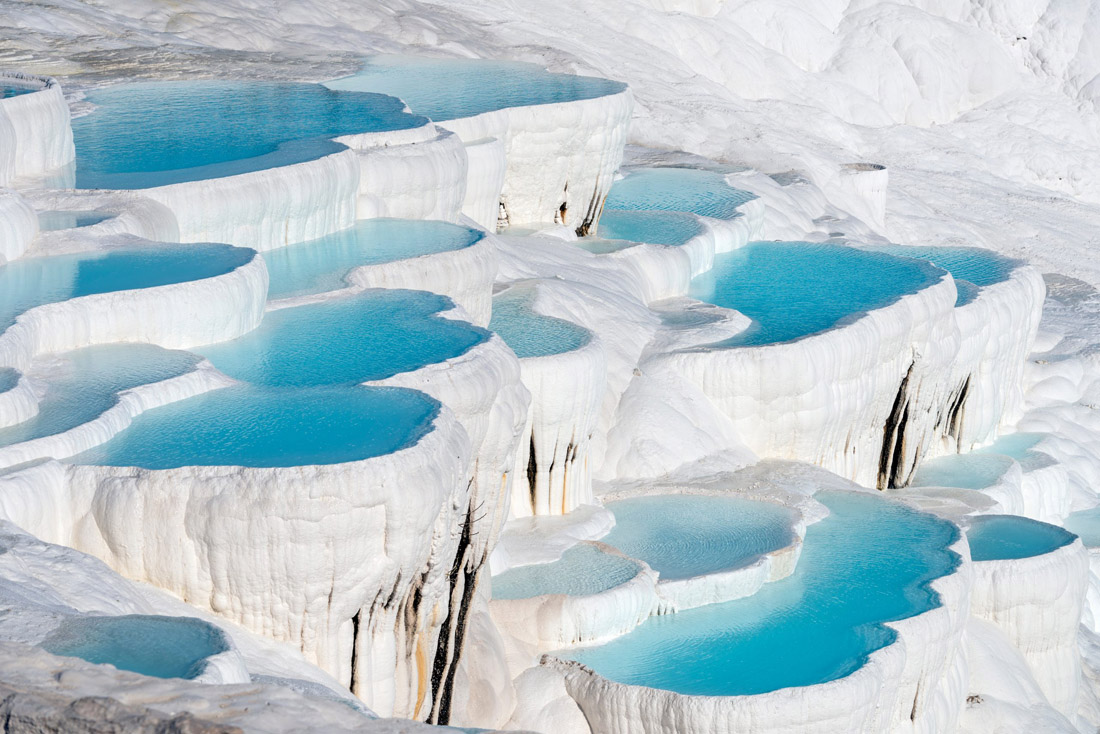 A lively and fun city to visit, Kusadasi is a popular holiday destination thanks to the plethora of package-tour companies that operate here. Lying on the coast, there are a multitude of hotels, restaurants, bars, and nightclubs for visitors to enjoy, with the party scene being particularly memorable. Away from the lovely beaches and stunning views of the sea, Kusadasi's proximity to some wonderful historical and natural sights makes it well worth stopping by. The archaeological site at Ephesus is mesmerizing to visit, while the Dilek Peninsula National Park is great if you are looking to immerse yourself in nature.
Lying on the Gulf of Antalya, Antalya's coastline looks absolutely stunning and the towering cliffs offer up spectacular views of the mountains off in the distance. A wonderful city to visit, Antalya is drenched in history and the old center of Kaleici is delightful to explore, with fine Ottoman houses lining the narrow streets and alleys. Nearby, the Roman-era harbor is a lovely place to stop off and take in the sea breeze and there are a couple of nice beaches that are perfect for relaxing on. Once seen as the gateway to the Turkish Riviera, it is well worth visiting; the wealth of attractions, fine dining options, and great weather make for an intoxicating mix
Located on the south coast, Alanya is a popular place to visit; lots of companies offer cheap package tours here. As such, the city is full of sunseekers who come to enjoy the all-inclusive hotels, the pounding nightlife, and, of course, the sun and sea. While many people simply come to kick back and relax, Alanya has a lovely waterfront, some great historical sights and a scenic look to it; the hills that surround the center of town are coated in traditional houses.
Consequently, you can be enjoying a boat trip one minute, marveling at the spectacular old Citadel the next, and later on be reveling in the raucous nightlife after a sun-kissed day of activities.
Lying on the shores of the delightful Bay of Izmir, the third-largest city in Turkey is home to a huge port and is a youthful place, teeming with life and energy. With a lovely waterfront promenade that is full of great restaurants, bars, and cafes, it is a fun city to visit; its multicultural heritage means that there is lots of delicious food to sample. The fantastic bazaar is amazing to wander around and there are lots of old churches and mosques for you to visit, as well as a brilliant history and art museum. Lying on the Aegean Sea, Izmir has some great beaches on offer and its welcoming population will make you feel at home in no time at all.
Information credits for this page: Google, Wikipedia and Microsoft Bing. BlahFace does not vouch for the accuracy of the information presented.
Photographs may not be used without written permission.
Disclaimer: We may receive a commission for any products/services mentioned on this website.
Please support our Sponsors as it allows us to pay for the website and costs nothing to you.